A pioneer sees the patient's perspective
This article originally appeared in The Fresno Bee
Dr. Mark Ragins thrusts his palm forward, like a traffic cop instructing cars to stop.
He's discussing the struggles of mental health treatment in California, and tells a story about a patient who reinforces his belief in a different model.
Palm still extended, Ragins recalls: "He asked me 'What do you see?'''
"I said 'Cmon Man, I see your hand and your palm.'"
"He says, 'No. Tell me what you see. Be specific.'"
"I said, 'Ok, I see your life line and your love line. I can't tell you which is which, but I can see them. I see the folds of your fingers.'"
Ragins, an award-winning psychiatrist and leading advocate of the so-called "Recovery Movement" in mental health, then pauses for effect.
"He tells me 'When you can see knuckles, and nails, and bones, then you will really be able to help me.'"
It is a cornerstone of Ragins' therapy to always see things from the patient's perspective. And let the patient guide you to what they need to recover.
The patient, Ragins said, crystallized that philosophy like a hardscrabble Carl Rogers, one of the most influential psychiatrists of the 20th Century and a pioneer in client-centered therapy.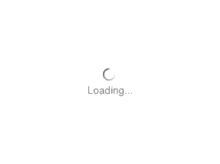 Patient-driven treatment is nothing new, at least theoretically.
But for the first time since Ragins began training mental health professionals in his methods more than two decades ago, an entire rural county has begun to utilize peers as its comprehensive method to steer patients toward wellness.
Tulare's efforts all started here at "The Village," a three-story complex about 20 miles south of Los Angeles, where Ragins is founder, director, and tour guide during a recent hours-long interview.
Formally named the Mental Health America Village Integrated Services Agency, the non-profit provides services for some 900 patients through contracts with the Los Angeles County Department of Mental Health and California Department of Rehabilitation. It has also received support from local foundations and charitable trusts.
The Village was recognized as a model program by a mental health commission of President George W. Bush in 2002. President Clinton's Committee on Employment of People with Disabilities called its work training and job placement program a best practice.  
But even Ragins will acknowledge that the wheels do not always turn smoothly, and it takes a culture of extreme patience to invest in the mentally ill as their own cure.
At the facility's cafeteria, Ragins orders his everyday salad, but the patient-employee at the register has trouble punching in the right buttons. The doctor and director of the facility is overcharged, and Ragins calmly corrects her on the amount.
A supervisor steps in to complete the order after several minutes.
"I think recovery (the movement) will always be swimming upstream," Ragins says, eventually sitting down with his elusive lunch. "There are huge forces against this."
He does not mean so in a conspiratorial way. Implementing a peer system as comprehensive as Tulare's would prove nearly impossible in a population sprawl like Los Angeles County, he says. The culture of its mammoth mental health system would have to be reversed, something that took even relatively small Tulare nearly five years to accomplish.
In a county like San Bernardino, Ragins argues, the peer approach would also be deprived of a fair shake.
High rates of patient-on-patient violence and suicide attempts at Patton State Hospital in that county suggest institutional obstinence, he says. Patton was subject to several years of federal government scrutiny and under U.S. government oversight until 2011.
He says punitive, get tough measures on the mentally ill are rarely warranted and often lead to patient isolation and violence.
But a measure like California's Laura's Law, which gives judges greater power to commit mental health patients without their consent, are sometimes needed, he says.
"I can think of maybe four people here who could benefit from that," says Ragins of the law, which has so far only been implemented in rural Nevada County.
To help define the difference between those who will respond to treatment, and those who must be committed, The Village has trained more than 10,000 mental health disciples during its 25-year history. It has earned approximately $750,000 in revenue for the training, with countless hours of instruction simply given for free, administrators say.
The participants have come from 15 foreign countries, 30 states and 50 of the 58 counties in California.
And Ragins, 53, is the man selling the cultural shift he believes is needed for a more refined approach.
Whitmanesque, with abundant hair and beard more salt than pepper, he plucks off small pieces of a napkin to create paper crumbs on the lunch table before him. He wipes them away to punctuate some sentences, creating and cleaning his own clutter. 
He was raised in a liberal family in the affluent Los Angeles neighborhood of Woodland Hills, with car seats, gates and boundaries designed to protect him everywhere, Ragins recalls. He was a talkative child, constantly asking questions about what he glimpsed on the other side of the barriers.
"Can't you just fit in?" was a common refrain from classmates and authority figures. But Ragins says he turned the tables in adult life "to help other people fit in."
With buy-in from Tulare, and other California counties, he's taken it a step further to harvest untapped value from people who seem hopelessly lost.
"I think people on the edge," Ragins says, "can see things others can't."