Finding specialists tough for rural patients under managed care
This article originally appeared in the San Francisco Chronicle
QUINCY, Plumas County — Diane Kantoff's job is to find specialists who will treat patients of the Plumas District Hospital Clinic in this quaint little town in the woods 80 miles northwest of Reno.
These days, she said, when it comes to patients on Medi-Cal, doctors' offices frequently tell her "no" before she is even done speaking.
"It's just been kind of a nightmare," she said.
Her lament feels all too familiar to other health workers in rural Plumas.
As the number of enrollees in the state's newly expanded Medi-Cal system has soared under the Affordable Care Act, the availability of specialists willing to treat them has not kept pace. This is proving especially problematic in rural counties where beneficiaries were moved into HMO-like managed care plans last year.
Officially, the word from the managed care companies serving Medi-Cal patients in these counties is that "of course there's access," said Linda Satchwell, public relations coordinator for Eastern Plumas Health Care, which runs a hospital and clinic in the town of Portola in addition to a few clinics in smaller communities.
"What they don't say is we'll get it four hours or nine hours away," she said.
Last fall, California contracted with a handful of insurance companies to supply health care to low-income residents in 28 rural counties, including Plumas, as part of its statewide conversion of Medi-Cal from fee-for-service to managed care.
Under the transition, patients get care from a provider network that agrees to a per-capita reimbursement rate instead of billing for each service. In theory, the state saves money and the patient gets a coordinated "medical home" that looks after all health care needs.
Javier Portela, an administrator with the state Department of Health Care Services, said the move to managed care has gone very well.
"We haven't seen any access issues or concerns," he said.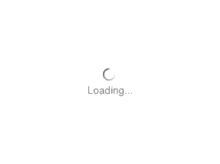 Refusing new patients
But Mimi Hall, the county's public health director, said specialists, pharmacists and durable medical equipment providers are refusing new patients or abandoning Medi-Cal altogether, citing long-standing low reimbursement rates and the bureaucratic demands of managed care operations.
That's not good news for the more than 3,700 Plumas County residents — a quarter of the county's under-65 population — who now depend on Medi-Cal, California's version of Medicaid.
Many are now having to travel 230 miles to San Francisco to see specialists referred by their primary care physicians. Because most of them can't afford to stay in a hotel, a brief appointment can necessitate a nine- or 10-hour round-trip journey. Reno is nearer, but most specialists there no longer accept Medi-Cal patients in their offices because of California's low reimbursements, local providers and health officials say.
And UC Davis Medical Center is also denying a larger percentage of patients, as demand for care eclipses capacity there.
"The reality is we're not limitless," said Dr. J. Douglas Kirk, UC Davis' chief medical officer. "We often get many more patients arriving than we have capacity to care for, and that's getting worse, not better."
Shelly Pendley, 52, who lives with her 9-year-old son in a neat, modest apartment on the main street in East Quincy, said she was desperate to find a specialist when she needed treatment for severe acid reflux several months ago.
At times, the pain was so bad at night, Pendley stopped breathing, she said. She spent days calling providers, but everyone told her they either didn't have space for her or didn't accept Medi-Cal, she said.
Eventually, with help from Legal Services of Northern California and a referral coordinator at Plumas District Hospital Clinic, she was able to see a specialist in Sacramento. But, even then, it took months to get an appointment, she said.
While Plumas' sprawling geography and relative isolation make health care access particularly difficult, other counties also report problems.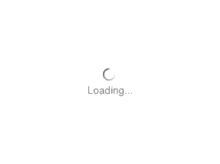 Insurance isn't access
Jeff Brown, director of Placer County's Health and Human Services department, described the specialty referral system in his county as "woefully inadequate."
In Calaveras County, Marcie Caywood, deputy director of the child health and disability prevention program, said, "You can insure people all day long, and it doesn't equate to access."
Portela, of the Department of Health Care Services, said the department will not respond to what he called "anecdotal comments from the counties."
Department officials emphasize that they collect data from the plans to ensure they maintain adequate provider networks, and also monitor grievances filed with the state ombudsman. They say they have not noticed a significant increase in complaints.
Hall, the Plumas public health director, said she's been told this before. But, she noted, when an attorney from Legal Services of Northern California visited the county in March, that attorney left with 27 new potential grievance cases after three days.
"I think it's gotten worse, and I hope it gets better, but I don't think it will," she said.
Medi-Cal managed care has existed for decades in many of the state's urban and suburban counties, where specialists are more plentiful. Until last year, however, 28 of the state's most rural counties still continued to operate on a fee-for-service model, in which providers billed the state directly.
In switching to managed care, the state handed off administration and payment for the program to private insurance companies, which agree to cover services within their own networks of providers. Medi-Cal enrollees in the majority of the new counties can now choose between two insurance companies — Anthem Blue Cross, or California Health & Wellness. A smaller group of counties is working exclusively with the nonprofit Partnership HealthPlan.
Under the managed care arrangement, the insurance companies must help patients find doctors and clinics, offer transportation for appointments — including those hundreds of miles away — and operate an adequate provider network of at least one physician for every 1,200 patients.
Insurance companies say that they are complying with all of these requirements. But they also say that the state's Medi-Cal reimbursement rates, which are among the lowest in the country, make it difficult to attract specialists.
It is a "fundamental problem," said Patrick Johnston, CEO of the California Association of Health Plans, which represents insurance companies.
"We do our best to find primary care physicians and specialists," said Darrel Ng, a spokesman for Anthem Blue Cross. "We can't force providers to provide these services if they choose not to."
Medi-Cal managed care paid doctors 65 percent less than private insurance for an office visit, according to a July report from the U.S. Government Accountability Office. It paid 10 percent less than fee-for-service Medi-Cal.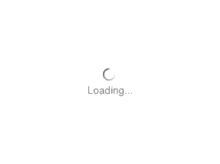 Referrals needed
Specialists also find Medi-Cal managed care undesirable because patients can't see them without a referral from a primary care doctor.
The switch to managed care also has hurt some rural Medi-Cal patients' ability to buy medication.
In Plumas County, two of the five pharmacies there have said they will refuse at least some Medi-Cal insurance plans, said Hall, the public health director.
Harry LeSeur runs Lassen Drug in Chester, serving an area he describes as "about the size of Los Angeles, except it's mostly trees, thank God." He said he has refused to contract with Anthem Blue Cross for Medi-Cal because of the low reimbursement rates along with burdensome administrative requirements.
"They want everything and want to pay nothing or less than nothing," he said. He eventually reached an agreement with California Health & Wellness.
Mike Kibble, who operates Quincy Drug, a quaint old-time pharmacy adorned with wood siding and antique glass bottles of tinctures, said he has considered leaving Medi-Cal. A month's supply of loratadine — generic Claritin — used to fetch $8.97 under fee-for-service Medi-Cal; now he receives $4.25. Prescription Fluticasone nasal spray used to reimburse at $69.72; now it pays $6.54, he said.
"We're basically giving away the prescriptions," he said.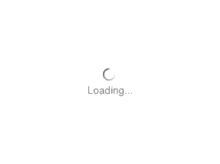 Lower reimbursement
Dave Shramel, who runs a durable medical equipment business out of Taylorsville, said reimbursement rates for hospital beds and oxygen tanks have also dropped off.
Shramel said under fee-for-service he used to receive $182 a month to deliver oxygen to patients; he now receives $108.26. He anticipates that he may soon be less able to respond to urgent calls for equipment, requiring patients to wait a week or more for a delivery instead of a day or two — and extending hospital stays.
The state and managed care plans say that, in rural areas, mail-order medications and medical equipment may sometimes make the most sense. Ultimately, they say, their responsibility is not to keep mom-and-pop businesses afloat but to serve patients.
Shramel and Kibble said in many cases, patients are not well served if they can't get antibiotics, pain medications or hospital beds when they need them.