About the Center
Welcome to the Center for Health Reporting, a venture in new journalism that is shining a light on the most fundamental health care issues facing underserved Californians.
We are an independent news organization with no agenda but journalism excellence.
The Center operates out of the Leonard D. Schaeffer Center for Health Policy and Economics at the University of Southern California (USC).
Now in our ninth year, we have built partnerships with news organizations across the state to explore tough questions about the quality and costs of health care and about the ability of poor and low-income Californians to access it. We actively seek new media partners to cooperatively pursue health stories of local, state and national interest.
Since our founding in 2009, we have produced more than 150 projects, working with media that include the state's largest dailies, small newspapers servicing rural and ethnic communities, NPR affiliates and online news sites.
That work has helped reshape state laws, won honors, and aided our readers and listeners as they navigate the maze of state and federal health care reforms.
Why we're here
Health care is assuming an ever-growing importance in Americans' lives and the public square. Yet, as newsrooms continue to shrink, many have lost health, medical and other specialty journalists trained to report on these fast-moving and complex trends in health policy.
Our founder, Michael Parks, formerly the editor of the Los Angeles Times and former director of the Annenberg School for Journalism at USC, foresaw this trend and decided to act. He established a pilot project in 2008, and the Center was fully funded by the California HealthCare Foundation in September 2009, with a charge to strengthen the quality of health reporting of print and broadcast media across the nation's largest state by partnering on in-depth policy stories.
We have further focused our mission to concentrate on what we call "the Other California," that almost one-third of the state's population that is either poor or low-income. The rest of our mission remains the same — we will not only investigate and spotlight problems with health care and public policy, but also work to identify and explain possible solutions.
We have probed critical health issues in California and nationally, including mental illness among youth and adults, abuses in assisted living homes, poor children's flawed dental care, critical shortages of medical interpreters for patients, black infant mortality, poor seniors' nutrition, the politics of vaccination policy and the implementation of the Affordable Care Act.
Who we are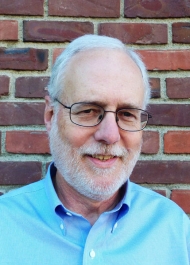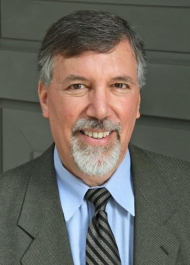 Headed by executive director Richard Kipling and editor Roger Smith, the Center employs seasoned reporters and editors with decades of journalism experience. They include journalists who have worked at the Los Angeles Times, the Sacramento Bee and the San Jose Mercury News.
We take pride in our on-the-ground coverage of health care in rural and urban areas, from the North Coast to the San Joaquin Valley and from the Bay Area to metropolitan Southern California.
We believe that the story of modern health care should be told, not only by policy makers, but by health consumers and the people who treat them.
Our reporters crisscross the state in pursuit of stories, building connections to patients, families, doctors, nurses, advocates and business leaders. We learn from them as we report. We work closely with our news media partners, producing stories with deep local roots.
What we're accomplishing
The Center has earned a reputation for in-depth, impartial and accurate journalism. We're known for taking on difficult topics and evoking change large and small.
Our first project, "Sowing Hope," with the Merced Sun-Star, laid the groundwork for a program training pre-medical students at UC Merced to practice in underserved areas.
Our 2013 series "Deadly Neglect," in collaboration with the San Diego Union-Tribune, investigated abuses in state-licensed assisted living homes. The project helped forge and pass 14 new laws in the California Legislature. It led San Diego County supervisors to approve new funding and new programs in county government.
The series "Cavity Kids," with the Sacramento Bee and the Los Angeles Daily News, sparked an audit of Medi-Cal managed care dental services for children, leading to a change in law and leading one of the poorest performing plans to cease operations.
The work of the Center and its partners has earned a number of awards, including first-place awards from the Association of Health Care Journalists and the California Journalism Award for enterprise reporting.
Change language:
We're working on 2 language is:  Vietnamese and English (Most on Vietnamese now)
So here the link to change language if you want:
Change to Vietnamese: Click here
Change to English: Click here
Some useful link:
Read more about us to know more about our team and our vision