Adult health center closure will send seniors, employees down unknown path
Sandy Tang opened the Good Health Adult Day Healthcare Center (ADHC) in 2002 so her then 85-year-old mother would have a place to go for all the medical help she needed. Tang, 53, even thought the center might provide for her in her golden years, but that dream is about to end.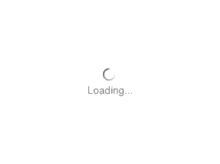 "I thought one day I will be spending my weekday mornings at one of the centers, but now we're not even going to make it to our twelfth anniversary," she said.
Good Health, located at the northern end of Chinatown, has about 150 participants, 80 percent of them between 80 and 104 years old. According to Tang, 90 percent have at least five chronic conditions, such as hypertension, diabetes, heart disease, arthritis, and dementia. "They need our help desperately, or they will end up in a nursing home very soon."
Tang's frustration is evident as she notes there is little she could do about the state's decision to stop funding ADHC. She expects to run the center till the last day. She also expects dire consequences for her employees.
"After the closure of our center, it is not just the seniors have no place to go, but our staffs will become unemployed, they will file for unemployment benefits, they will stop paying income tax, they will cut spending," Tang said. "As you can foresee, there is serious economic impact."
Plus, she pointed out, the 7,500 square foot center will become vacant. Tang said the rent is about $15,000 a month and the lease has expired. "Can you imagine for those centers that have signed long term leases with their landlords, what are they going to do? In this bad economy, maybe the property owners will sue their tenants for breaching the contract," she added.
Arise Cheung, the Program Director at Good Health, said she's not worried about being unemployed because she plans to go back to school and pursue a master's degree in psychology. "But for many of my co-workers, they have to support their families. Losing a job at this time is certainly unwelcomed," she said.
At neighboring ABC ADHC in Chinatown, Program Director Sanford Guan said most of the 20 staff members at his center who were afraid of losing their jobs had already left when the state threatened to close down ADHC two years ago, "and those who stayed have prepared themselves to face whatever challenge they come across."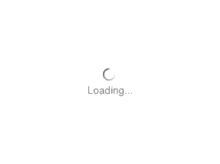 Bic Thai, Program Director at Sunny Cal ADHC in Rosemead, worries about how her staff – especially the unskilled workers – will find another job during such a tough economic period.
In Montebello, Fred Xie at Lotus Blossom Therapy Center said the center is owned by a group that runs six ADHCs in the San Gabriel Valley area. Five of them serve almost all Chinese. "We have notified our participants about the state's decision. They might not see us again in December."
While most of the staffs are concerned, he said, about the seniors losing proper care, they are also worried about the future of their jobs. Xie said management has not told employees what to expect. As far as he knows, all of the centers will remain open until the end of November. But after that? "Registered nurse, psychologist,  physical therapist, these used to be the highly demanded jobs, but now they are just like everyone else, without job security," he added.
The domino effect doesn't stop there. Most ADHCs with daily attendance ranging from 60 to 120 participants cater their food from local restaurants and bakeries. Domies bakery in Rosemead has been supplying a variety of breads, buns and cookies to some of the ADHCs in the greater Los Angeles area. Owner George Wong said because of budget cuts and the  decrease in enrollment, the orders from ADHCs have dropped about one-third over the past few years. Now the bakery has shifted its focus to new products since Wong foresees the ADHC closure.
Golden Beef Noodle provides lunches to ADHCs. The owner, who only wants to be identified as Amy, said servicing the ADHCs brings in about $7,000 to $8,000, which makes up about half of the business's monthly revenue. "If they close the ADHCs, I will lose my big clients, and I will have no choice but to lay off my staffs," she added. Currently she has 4 employees, including one who has been working for her for over 14 years. 
Mrs. Lam, who runs Xin Bao Restaurant in Rosemead, said they have been providing lunch to ADHCs in the San Gabriel Valley for more than 11 years.
"We get to know some of the seniors, they're like family to us," said Lam. "It's sad to not see them again if they close down all the ADHCs." 
Currently the restaurant has 10 employees, but Lam said if they lose the ADHC clients, her business income will be cut by half, and she will have to lay off half of her employees.
Tang, whose mother passed away in 2006 at the age of 89, said she has three children who are in middle and high school. "I can't afford to retire now and I've no idea what am I going to do if they stop funding my center," she said. "It's almost impossible for me to find a new job, or to start another new business."