Can a frequent user break the syndrome?
Joan Kloh tries to rebuild her life to avoid the patterns that led to constant hospital visits
This is the final installment of a five-part series, which originally appeared in UT San Diego. Part 5: Frequent users — Joan Kloh.
The needle kisses Joan Kloh's skin, and she is about to inject the meth it offers into her weather-beaten, twisted rope of an arm.
She is with street "friends," who have joined her in feeding various addictions through each doorway of a derelict house. She thumbs down on the plunger in shameful anticipation. But it does not break through. Her hide is too thick, though she jabs again and again at the craving vein.
Then she wakes from the recurring dream, not in a drug den, and not on the downtown San Diego sidewalks she called home for two years. She is in a clean bed shared with her longtime boyfriend, Chip Bloemendaal, in a program designed to save taxpayer money and, almost as an aside, her life.
"The only way they can get to me now is through my dreams," said Kloh, safe on her living room couch — sober, and housed for eight months in the "Project 25" program. In the first year of a three-year, $1.5 million United Way of San Diego County grant, it is an effort to coax the most expensive emergency services users from the streets.
Kloh has been a consistent drain on medical services and taxpayer dollars. With limited work skills and an adult life dominated by substance abuse, she would admit that the entire community ends up paying for her poor choices.
In these months of sobriety, she is on track to reduce the taxpayer bills she once generated by an estimated 96 percent, according to program records.
But could Kloh sustain it? As her story shows, reforming frequent users can be easier in theory than on those streets.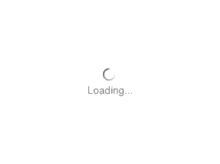 The county is providing Kloh's medical services and food stamps, the city housing vouchers and the United Way case managers through a contract with the homeless assistance hub of St. Vincent de Paul Villages. The cost of providing the 36 enrollees such services will add up to at least $1 million a year, according to program estimates.
That makes Kloh, 51, and Bloemendaal, 46, a poster couple for a multipronged effort to substantially cut the overall public costs of frequent users.
It also makes them the embodiment of a simple truth: There is no tidy separation of the fiscal goals of the program and what program architects deliberately undersell as a humanitarian byproduct. In order for taxpayers to cash in on their investment in Project 25, enrollees must stay housed, and use coordinated medical care instead of 911.
In short, they must reform their dysfunctional lives, as a dysfunctional health system tries to reform how it responds to them.
Especially Kloh, who according to Project 25 estimates, rang up $58,167 in public bills in 2010. Inseparable on the streets, she and Bloemendaal were pragmatically housed as a package deal though he said he is not a frequent 911 user.
"Do I ever miss it? Ya, I would lie if I said I didn't," said Kloh of a street life that kept her addicted to alcohol and sparked the use of harder drugs.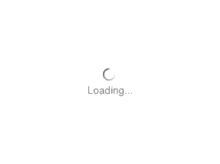 She added a few moments later: "I don't miss kinda being like the dredge in the pond. … I don't miss not being able to keep my body clean. … I don't miss not being able to love God."
Her abusive lifestyle estranged her from two grown boys and a granddaughter. But she was invited to Christmas dinner with the family of her older son, Christopher Kloh, 30, whose little girl, Ruby, 7, has scarcely known Kloh.
"When she's sober, she's a wonderful person," said Christopher, a retail worker who lives in North Park. "She's sweet, polite and nice with everyone, until people [work] her over."
As Kloh haltingly reconnected with family, she also relearned everything: How to shop for food instead of forage for it, how to use empty time to read a book instead of search out a drink, how to fall asleep with shelter over her head instead of streetlights.
Some survival habits are slow to shed. She and Bloemendaal went "canning" along the same routes they used to follow when homeless. Pulling aluminum and glass from trash bins for the recycling fee is a way to earn extra money. But it became less clean to Kloh with each day of sobriety.
"The hot water on my hands when I wash the dishes, something like that is really healing for me," Kloh said inside the City Heights apartment provided through San Diego Housing Commission vouchers.
Bloemendaal, a quick-minded Marine veteran, found odd jobs at the apartment complex while searching for full-time maintenance work.
They receive food stamps from county health and human services, and Project 25 coordinates assistance to pay their rent and utilities. They use the canning money to pay for small extras, including food for a stray cat they adopted.
But running water, clean bed sheets and spending money might not be enough, Joan and her program-provided counselors know. Her sixth month of sobriety, which she reached during the holidays, was a benchmark, the point at which recovering addicts suffer post-acute withdrawal syndrome. All of the damage done to them, and all the damage they did to others, comes rushing back in psychological and chemical waves, commonly lasting two years.
According to the National Institute on Alcohol Abuse and Alcoholism, an arm of the U.S. Department of Health and Human Services, 90 percent of alcoholics are likely to experience at least one relapse during post-acute withdrawal. Statistically, Kloh is destined to hit bottom at least one more time and her life story does nothing to dispel the probability.
Her cotton-soft voice reveals a childhood with a physically abusive father, who died more than 20 years ago. She remembers him, when she was around 4, rubbing her face in the vomit after spanking her to the point of throwing up.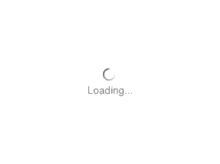 At 19, she married the father of her sons. By 30, she was divorced and destined for a life of drug-dependency with successive boyfriends.
One, addicted to methamphetamine, committed suicide. Another encouraged her to withdraw every penny of her savings to pay for rent, gambling and drugs.
Even after meeting Bloemendaal, Joan's life was marked by loss and abusive behavior. Though homeless, she kept mementos of her life in a storage unit: a lock of her mother's hair, her birth certificate, baby pictures of herself, her high school diploma, and a third-grade drawing from her son Christopher.
Penniless, and with their canning money gone to alcohol, they were unable to pay an overdue storage fee. She lost the touchstones of her life for another drink.
"They probably threw it all away," she said.
The contrition became so overwhelming that she was petrified by each moment of spare time offered by her new domestic life.
She confronted it all by getting her health right, the first step of Project 25. She was enrolled in the Low Income Health Program, which provides Medi-Cal. An enlarged liver showed signs of repair, her arthritis was in remission, and a virus in her right cornea from asphalt entering it after a drunken fall was gone.
Kloh's psychological debt was another matter. She was provided program counseling though a United Way contract with Father Joe's Villages. Mercedes Hand, a counselor with Project 25, walked with Kloh last winter through the area near the downtown homeless assistance complex.
One woman whom Kloh knew in her former life — also clean and sober — stopped them on Imperial Avenue. She and Kloh wished each other luck on their uncertain roads to recovery with a long, warm embrace.
A man, alcohol on his breath, embraced Kloh as roughly as the woman had gently. He meandered off after Kloh told him she had been clean and sober.
"Build your own identity," Hand advised, as the women tentatively planned a brighter future on a stroll through Petco Park's landscaped backyard.
"We don't want you to be the one who stays at home thinking: 'What do I do now?' " Hand said.
Kloh sometimes knew what to do. Enrolled in clerical classes, she powered through a typing course as if to "mow through the storm."
"I want to become whole again. And that's possible," she said. "It's not possible if I drink."
But with a clearer picture of herself, she said, she has become more distant from Bloemendaal, who was both a partner and protector in street life.
"There were times in there when he just totally left me," Kloh said. "He also bought the bottle."
She added later: "I have to give him more love, I think, if I want this relationship to work."
Bloemendaal displayed the same sentiment by cooking Kloh's meals and accompanying her to appointments, sometimes starting the bus trip back home with a playful pat on her behind.
"I can't count on both hands the number of people who we saw die" on the streets, he said. "She could have died too."
Bloemendaal explained how she needed a discarded walker, sometimes a shopping cart, to stay on her feet, even when sober. Paramedics like Dave Stepp, who was also featured in this series, remember little fragility. They remember Kloh possessed by alcohol, so belligerent that they had to fit her with restraints and a spit mask for their own protection.
As he becomes reacquainted with his mother, Christopher said he owes the emergency workers who treated her unqualified gratitude.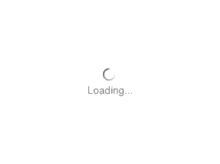 "Me personally, when my mom would get like that, I would avoid her," he said. "But these guys didn't. If they hadn't pulled her off the street how many numbers of times, she would be dead. I can basically thank them for allowing me to reconnect."
Kloh lamented in her soft voice: "They were there to try to help me, and I was beating them up."
Now, every taxpayer in San Diego has pitched in to help Kloh, and potentially hundreds of men and women who are all but intractable cases.
"Today I just got down on my knees. I just took it to God. That's the most concrete thing I can do, pray," she said.
"I had a dream recently and I was at this lady's house and I was the only one who didn't get high. I was doing some household chore, and I completed it. … My dreams are changing."
It was a plateau of eight months of sobriety. Kloh could not reach her dreams in a day, or eight months.
In February, she and Bloemendaal decided they had come far enough for a beer to do no damage. They drank one together, Kloh said.
It led to more drinking and a violent argument, one that officer John Liening of the San Diego Police Department's Serial Inebriate Program said resulted in them trashing their Project 25 apartment.
Bloemendaal could not be found as of publication date of this story. Kloh moved back to the street where she said she not only drank but used methamphetamine.
On March 7, Liening, who has known Kloh from the street, arrested her on a disorderly conduct charge in consultation with Project 25 coordinators.
Marc Stevenson, executive director of Project 25, is still attempting to tally the public services bills she rang up during her monthlong relapse. If it holds true to previous behavior, it will amount to about $4,850.
Adding Project 25 program costs to that figure gives Kloh a projected public services bill of $32,570 during a year of intervention through Project 25. It's still a 55 percent taxpayer savings compared with the $58,167 she rang up before Project 25 enrollment.
Kloh was released back into the custody of Project 25 on March 21, a St. Vincent de Paul representative picking her up in a white van.
She emerged from the Las Colinas Detention Facility in Santee after changing back into the dank clothing she had on when arrested. Her life's possessions were bare once again, half-filling the paper grocery bag for personal effects given to released inmates.
Kloh explained she will now live alone in a program-supervised housing unit near St. Vincent de Paul.
"I had to let him go," she said of Bloemendaal, frenzied and unable to find the same eloquence she had in previous interviews.
"I was clean and sober," she added, without making promises for the future.
She stepped into the van and started the program anew.