E-Record Push Dividing Doctors
This story first appeared in the Orange County Register and the Los Angeles Register.
Dr. Martin Fee, an infectious disease specialist, doesn't miss the days of chasing medical records through the corridors of Orange County hospitals.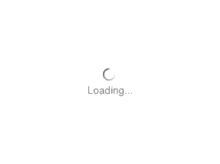 "I spent half my time finding clipboards to find out if my patient had a fever overnight," said Fee, chief of staff at Hoag Hospital Newport Beach. To learn the results of a patient's CT scan, he said, he would tromp downstairs to radiology to review the films in person.
Today, due to the federally mandated move from paper to digital health records, he can call up patient data in seconds on his office computer. For his patients with life-threatening infections, that can mean a more rapid diagnosis and much earlier treatment.
But for other doctors, the requirement to shift to electronic health records is threatening to bog down their practices, sometimes with ruinous financial consequences. For many of their patients, personal contact is being trumped by data entry.
"The screen is a tyrant," said Dr. Ellie Bloomfield, a Glendale internist who said she is seeing little medical benefit from a system that can seem better suited to help insurance companies and the government gather data.
The inputting takes time away from her patients, and some of them left her practice. She said her income dropped 25 percent when she phased in her new system.
As Fee and Bloomfield illustrate, the change sweeping through medical suites is transforming the practice of medicine, for better and for worse.
The vision calls for a vast system of digital records connecting doctors, patients, hospitals and laboratories in a way that promotes widespread efficiencies, reduces medical errors and generates vast databases to boost medical research.
But the federal electronic records program – filled with incentives and penalties for physicians – is also carving out a digital divide that can favor large practices over solo practices, younger doctors over veterans, and specialists over primary care physicians.
Rolled out as part of the 2009 stimulus package by President Barack Obama's administration, the program primed the pump with $26 billion in incentives for doctors and hospitals to meet goals ranging from prescribing drugs electronically to sending patients' test results via computer.
In California, the federal government has delivered more than $700 million in incentives to about 20,000 doctors since 2009.
Doctors could qualify for up to $44,000 over five years to help get their systems functioning.
Starting next year, doctors who don't meet compliance deadlines face escalating penalties. By 2019, they could lose up to 5 percent of their Medicare billings. Doctors who believe they can't meet the deadlines had to file so-called "hardship requests" by July 1 to try to avoid the penalties.
Some major medical systems will have no problem meeting the initial federal goals. For example, Oakland-based Kaiser Permanente, the nation's largest not-for-profit integrated managed care health system, is well ahead of the curve. It launched its electronic records initiative in 2003, investing $4 billion over 10 years and digitizing both doctor and hospital records by 2010.
Close to 68 percent of its 9.3 million patient members are accessing records online, via computer or smartphone, said spokeswoman Ravi Poorsina.
But for many physicians, electronic records are more vision than reality. Fewer than 54 percent of California's office-based physicians had basic systems working in 2013, according to a January study from the federal Centers for Disease Control and Prevention. That was slightly better than the 48 percent national average.
The price of buying and upgrading software is beyond the budgets of many practitioners, with some saying it would be cheaper to forgo the upgrades and pay upcoming federal fines.
For doctors with decades of paper-based practice, the learning curve can be far steeper than for newly minted doctors who trained on digital systems.
Internists and family physicians bear the brunt of entering the data heavily used by Fee and other consulting specialists.
Primary care doctors already are buffeted by other changes.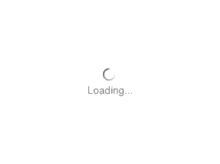 Many are being pressured to align with hospitals and large groups called accountable care organizations, or ACOs, said Dr. Don Goldmann, chief medical and scientific adviser at the Institute for Healthcare Improvement, a Cambridge-based think tank. ACOs are networks of providers designed to improve care efficiency and reduce costs.
"A lot of primary care physicians are pretty burned out. There are older physicians who are saying, 'I've had enough,'" he said. "Then, if you sit down with someone trying to provide care in the midst of a major electronic medical record install, they may tell you that it's a major distraction and an enormous time commitment over a long period of time."
Technical issues are proliferating.
The government is urging doctors, who traditionally have kept medical records in locked file cabinets, to preserve them on encrypted hard drives instead. During the transition, millions of unencrypted health records have been misplaced, stolen or hacked. In one of the most notable cases, hackers in Eastern Europe got access to 780,000 Medicaid records from the state of Utah in March 2012 before anyone noticed.
And faced with a plethora of hardware and software complications, federal regulators have postponed a requirement that doctors be able to seamlessly share patient records with one another and hospitals.
The American Medical Association and other national groups have called for the U.S. Department of Health and Human Services to roll back other deadlines and simplify the rules. But in the meantime, the digital divide has become one of the defining elements of medical practice.
"We know it is a heavy lift," said Dr. Jacob Reider, a family physician and deputy national coordinator of the department's office overseeing health technology. By their nature, large practices are better prepared for the shift, he said, but some solo practices are moving nimbly, too.
"It's like the Galapagos Islands. Evolution happens at different paces," he said.
BIGGER, BETTER
Fee was at his desk preparing to see his first patient of the afternoon when he heard a "ping" from a secure app on his iPhone.
The text came from a doctor colleague at Hoag Hospital, visible just across the street from his office in a Newport Beach medical building.
The doctor needed guidance about a patient Fee had been treating daily since the patient arrived at Hoag two weeks before with a severe spinal infection. Was the patient ready for a transfer? A scarce bed had just opened up at an acute long-term care hospital nearby.
Fee turned to his computer and called up the patient's records, poring over the vital signs – temperature, blood pressure, pulse – shown by jagged lines across the screen.
The patient's white blood cell count, a key indicator of infection, had dropped from 29,000 upon admission to 13,000, closing in on a normal range.
"Temperatures are perfectly average," Fee reported. A few clicks later, Fee texted his colleague at Hoag that the patient could be released.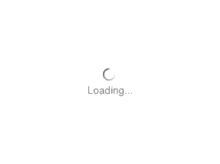 Before electronic records, Fee would have completed his office appointments before going to see the hospital patient and hunting down that clipboard. By then, the long-term care bed might be taken, he said, meaning another night or more at Hoag and bigger bills to pay.
Now even the office visits are streamlined.
Before greeting the patient, Fee read the patient's records and put on his stethoscope in preparation for a physical exam. Visit finished, he was back in his office, exchanging the stethoscope for a headset. He began dictating into a voice recognition system.
"Prior infection in that area appears to be resolved. Period," he reported. The words immediately popped up on the screen. He spent 10 minutes dictating, toggling between his own records and Hoag's system, answering questions, adding test results, even filling out a billing form.
He swapped the headset for the stethoscope and was off to see the next patient.
SMALLER, STRUGGLING
Bloomfield was clicking away on a laptop in her Glendale office when a local nursing home called, asking for details about a patient's drug dosage.
In the old days, she provided that information over the phone. Now she called up a page on her screen called "Prepare Referral" and typed in how many times her patient should take his Tylenol and vitamin B-12.
The page froze.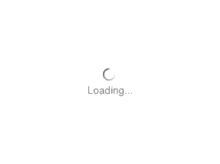 "Now it's locked. OK, kill screen," she said, and started over.
Bloomfield started investing thousands of dollars in 2011 to move her patients' records from paper to computers.
That investment, she says, led to ever-escalating bills and dramatically less time treating patients.
Soon she learned she needed six new laptops for her exam rooms and office staff, and had to pay $200 extra each month to upgrade her Internet service.
Then came the challenge of converting patient records, filling three lateral filing cabinets, into digital format. She hired a company to do the scanning and, with extra costs, that bill skyrocketed.
She slowed from seeing 20 patients a day to eight, each taking an hour of her time. "I was with the patient maybe 20 minutes. The rest of it was working the computer," she said.
Fewer patient visits meant less income, dwarfing the $44,000 in federal payments meant to help doctors make the transition. She worried she could not pay her bills.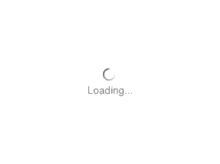 Before the installation, her practice typically took in $350,000 a year, she said. That dropped by as much as $50,000 in 2011 because of the extra expenses and fewer patient visits, and began recovering only in 2013. The difference came out of her own pocket, and she had to skip the $10,000 in staff bonuses two Christmases in a row.
Three years after the launch, her patient flow is nearing normal but her system still can't "talk" to other providers' systems.
Bloomfield is considering "opting out," choosing to lose part of her Medicare income to penalties rather than meeting the next federal deadline for upgrades.
For now, she's trying a new tack. Three weeks ago, she hired a "scribe," a medical assistant who joins her in the examination room. While she treats a patient, the assistant types.
She explains to patients that now she has more time to spend with them.
"They've all said, 'Great!'" she said.
The CHCF Center for Health Reporting partners with news organizations to cover California health policy. The center is based at the Annenberg School for Communication and Journalism at USC and is funded by the nonprofit California HealthCare Foundation.
Deborah Schoch can be reached at 626-457-4281 or mdschoch@usc.edu. Ron Campbell can be reached at 714-425-5169 or rwcampbe@usc.edu.