Families of mentally ill children struggle for access to residential treatment
This story originally appeared in The Sacramento Bee.
The first time Emily tried to kill herself, at age 15, she swallowed the entire contents of a bottle of Prozac, along with some Sudafed and Claritin she found in the medicine cabinet.
"Mom," she said as they sped to the emergency room that morning in May 2012, "I just want to die."
Doctors at Sierra Vista psychiatric hospital in south Sacramento stabilized the girl after two weeks, then referred her to an adolescent facility in San Francisco, which eventually sent her home.
In the ensuing months, her mother said, she and her ex-husband did everything they could to help their daughter feel better: new medications, therapy, a new high school, an internship.
Just after Christmas that year, as things finally seemed to be improving, the teenager drank carpet cleaner while her mother was running an errand. Paramedics rushed her to a hospital. After this second suicide attempt, doctors recommended she be placed in a high-level residential treatment facility, where she would receive intensive therapy and be monitored around the clock.
Her parents didn't have insurance to cover such extended care, which can easily run $100,000 a year. So, after some debate, they asked Sacramento City Unified, their local school district, to pay for treatment through a taxpayer-funded program that requires districts to cover the costs of student mental health care.
District officials refused. Emily's family filed a legal complaint, and agreed to share her story with a reporter on the condition a pseudonym was used to protect her privacy. Earlier this year, a judge ordered the district to pick up the tab for her placement in a residential facility.
The district is now fighting the court order.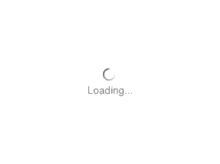 Three years ago, the state shifted the responsibility for – and cost of – decisions about residential placement and other intensive treatments for students with mental illness from the counties to the schools. The Legislature set aside $420 million a year to pay for a whole spectrum of education-related mental health services, including residential placements.
In the years since, parents of some of the state's most emotionally disturbed young people say they are struggling, and often failing, to obtain services they believe will mean the difference between life and death for their children.
Since the new system went into effect, district placements of students in expensive, high-level residential facilities that specialize in treating emotionally disturbed children have dropped precipitously, according to a survey of more than a dozen of the state's largest school districts.
The trend is evident throughout the Sacramento region: In San Juan Unified, 25 students were placed in residential treatment in 2009-10 compared with six in 2012-13. In Elk Grove Unified, placements fell from 17 in 2008-09 to three in 2012-13. In Sacramento City Unified, they fell from 29 in 2008-09 to six in 2012-13.
Other large districts in the state report similar declines: Placements in Los Angeles Unified dropped from 208 in 2009 to 158 in 2012. In San Diego Unified, they fell from 52 in 2009-10 to 15 in 2012-13. San Francisco Unified fell from 22 in 2008 to nine in 2013. Oakland Unified went from 24 in 2009-10 to 18 in 2012-13, and last school year placed six students.
The state Department of Education does not specifically track residential placements approved by school districts, instead collecting a broader set of data that includes placements by probation, child welfare and other agencies, numbers that in some communities mask the dramatic decline.
Placements in so-called nonpublic schools – private school campuses that generally include a therapeutic component for children with emotional or developmental issues – declined by 30 percent in a similar time frame, from nearly 14,000 in 2007-08 to 9,700 in 2012-13, according to state data.
Doctors and advocates who specialize in mental illness say the decline in placements is no accident: that districts are taking a narrower view than the counties did of when students should be placed in residential treatment or receive other intensive mental health services.
Statewide, there has been a shift from a "medical" model of providing care favored by the counties to an "educational" model embraced by the schools, said Doug Siembieda, director of special education for Huntington Beach Union High School District and legislative chairman for the California Association of School Psychologists.
Counties used to take an expansive view of the services they could provide to emotionally disturbed children, considering the risks and challenges students and their families faced at home as well as on campus. School districts now make their treatment decisions based primarily on whether children's mental health needs affect their educational performance, Siembieda and other school and county officials said.
The districts emphasize that they are not legally responsible for addressing mental health problems that emerge off campus, provided students are faring well enough academically. In a recent Humboldt County court case, the attorney representing the school district said the judge's order requiring the district to pay for residential placement for a troubled student was equivalent to ordering the district to provide a physically ill child with a new kidney.
"If the student is running away from home, do we believe that is an educational issue or is that a home issue that needs to be addressed?" said Carl Corbin, general counsel for School & College Legal Services of California. "If it's not primarily an educational issue, then it's not a school district's responsibility."
Becky Bryant, director of special education at Sacramento City Unified, declined to speak about Emily's case. But she and other district officials say the shift in law – and accompanying funding – has allowed them to improve on-campus mental health services. Siembieda said his district, for example, has increased the amount of counseling and established a new mental health center to serve children and families.
The decline in residential and nonpublic school placements, school officials say, may simply be a reflection of improved mental health services on campuses and an increased effort to keep kids in their home communities.
But the fall in placements parallels another trend, as well: Hospitalizations of children and adolescents for mental health reasons increased 38 percent in California between 2007 and 2012, jumping from 34,000 annually to 47,000, according to an analysis of state data. The number of emergency room visits involving suicide attempts among young people increased more than 20 percent statewide during that time; in Sacramento County, suicide attempts among young people increased more than 60 percent.
For parents struggling to keep their children from hurting themselves or others, these numbers represent horror and heartache. Grades and test scores, they say, seem inadequate measures of their children's mental health needs. How can their children be seen as thriving academically if they're spending weeks in the hospital following a suicide attempt? Without adequate services, many of these parents are left in a desperate scramble – locking up knives and painkillers, trying to protect themselves and their other children from explosive meltdowns, bracing emotionally for terrifying disappearances.
For such parents, residential placement can come to represent a respite from the madness, a last chance to save a child when nothing else has worked.
Emily's mother chokes up as she describes watching her daughter struggle, and the enervating toll on their family life. In 18 months, she said, Emily landed in the hospital six different times.
"What (my daughter) needs, I understand it's super expensive," she said, "but I think all society is going to pay if we don't take care of it right now."
Insurance rarely an option
Doctors, mental health advocates and families generally agree that most children with mental health issues should receive treatment in their homes and communities. Their disagreement with school districts relates to which children require residential treatment or other intensive mental health services, and at what point the districts are mandated to offer it.
Since the law changed in 2011, school districts have varied widely in what services they provide, said Ken Berrick, CEO of the Oakland-based Seneca Family of Agencies, which provides an extensive array of children's mental health services in Northern California. Some districts work hard to provide such intensive services, while others have become "service deniers," he said.
If districts don't pay for services, it's often not clear who will. Private insurance companies rarely pay for such treatment for more than a few weeks, if at all. It can take months or longer for such placements to be effective.
Most children could potentially forgo residential treatment if they receive intensive one-on-one services in their communities, said Dr. John Lyons, a senior research fellow with University of Chicago's Chapin Hall.
But for children prone to violence, suicide, self-injury and substance abuse, good residential facilities can prove beneficial, Lyons said. The best facilities provide intensive 24-hour-a-day care and therapy in a structured, nurturing environment that eventually can allow young people to stabilize and return home, he said.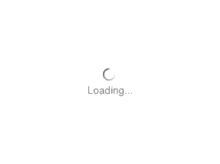 At Family Life Center, a residential facility in Petaluma recently acquired by the Seneca Family of Agencies, the typical day begins at 7:30 a.m. Teenage residents dress, clean their rooms and eat breakfast. At 8:35 a.m., they do chores, ranging from sweeping to weeding to walking the center's two goats. They receive about four hours of academic instruction plus physical education on weekdays, eat lunch together, and move into therapy sessions in the afternoon. Group therapy takes place three times a week; individual and family therapy at least once each week.
Staff members take the young residents on frequent wilderness outings. Lights go out each night at 10:30 p.m. Staff members check on the residents every 15 minutes. The center employs 80 staff members to serve about 40 young people. The cost is about $100,000 a year per child for residential treatment, plus $30,000 a year for educational services.
Legally, nothing changed in recent years to explain the decrease in residential placements. Schools, like counties in the past, are required to include residential treatment on the list of options they consider in determining the appropriate special education plan for an emotionally disturbed student.
Philosophically, however, there has been a general move away from residential treatment in favor of treating children at home. And, in the case of the schools, the process for determining the need for residential placements also changed.
Before the state shifted responsibility for mental health services to school districts, county psychiatrists would assess students to determine the level of mental health services they needed, including residential treatment. The county was responsible for the bulk of the cost of these services, with schools paying only for the portion directly related to education.
In 2010, after years of state budget shortfalls that often left counties unreimbursed, Gov. Arnold Schwarzenegger vetoed funding for the program altogether. That left uncertainty over which entity – counties or schools – was responsible for providing the federally mandated services. The following year, the Legislature changed the law to officially void counties' responsibilities, instead sending $420 million back to the schools to cover the cost of providing the services.
Education officials argued at the time that schools were better equipped to understand and address the mental health needs of their students. In most other states, schools, not counties, had that responsibility.
Campus services bolstered
Today, school districts determine the level of services they will offer based on an Individualized Education Program, or IEP, meeting, which can include parents, teachers, therapists, district officials and students. If parents don't like what the district offers, they can file a formal complaint and request a hearing in front of an administrative law judge.
The state does not track how many of these "due process" complaints directly relate to denials of parents' requests for residential placements. According to data from the State Office of Administrative Hearings, overall mental health complaints related to special education nearly doubled between 2008-09 and 2013-14, from 109 to 216.
If a school district – or judge – determines that a student does need residential treatment or other intensive mental health services, the district must pay. The state parcels out mental health funds to districts in annual allocations, and districts are able to use that money for a variety of special education services. What they don't spend on residential placement is funneled into other mental-health-related programs in the district.
School districts say money does not factor into their decisions about treatment options, and that the change in law has, in many cases, resulted in children receiving better services and more support within the school setting.
Bill Tollestrup, director of special education for Elk Grove Unified, said his district is now able to offer counseling, in-home support and monthly workshops for students and their families. Fewer children need residential treatment, he said, because the district is responding better to students' mental health needs.
In 2012, San Juan Unified removed more than 300 students from nonpublic schools and brought them back on campus. Part of what enabled them to do this, district officials say, is La Vista Center, a separate campus for emotionally disturbed students. They are particularly proud of the school's mental health services, which include four full-time therapists who work with about 100 adolescents. Therapy rooms equipped with couches and therapeutic toys are sprinkled across the Fair Oaks campus.
One afternoon this spring, Sherrie Marlette, the school's principal, walked down the halls, warmly greeting her students. One young man sat slouched outside his classroom, sobbing. A therapist sat on the ground next to him, speaking softly.
"We try to create a space where it's OK to have a meltdown," Marlette explained. "Kids don't want to talk about a problem they had a week ago."
Marlette has been principal of La Vista since 2005, and says the change in law has allowed her district to increase mental health services. In addition to the four therapists at her school, another four rotate throughout the district. The district also added a clinical psychologist, a social worker and special programs to serve emotionally disturbed students on most high school and middle school sites.
'Stacked against the kids'
Dr. Joe Mawhinney, chairman of the California Psychiatric Association's access to care committee, offers a sharply different perspective. Mawhinney, who has worked as a child psychiatrist in the state since 1975, said he increasingly sees districts stonewalling parents who request extensive mental health services for their children, or encouraging them to home-school. He sees increased numbers of children struggling to get crucial services and residential placements, he said, especially those with the most severe mental health needs. Without appropriate checks and balances, he believes incentives are "stacked against the kids."
"It really is a systematic deterioration," he said. "There is a whole cadre of kids who are going to be chronically and severely disabled, probably many of them in prison, who are not receiving the type of care they would need to function."
Daniel Shaw and Rick Ruderman, attorneys with Ruderman & Knox, a Sacramento-based firm that specializes in special education law, said recent court decisions bolster the contention that districts are improperly refusing services. They point to a handful of cases in which the courts have supported their clients' allegations that their children are not receiving adequate help. They say children are coming to them with much more serious mental health needs than was true before the law changed.
In one of their cases out of Humboldt County, the family of a 15-year-old student sued the Humboldt County Office of Education and Northern Humboldt Union High School District, demanding residential treatment.
According to court documents and interviews with Shaw and the boy's family, he assaulted his grandparents, who were raising him, on multiple occasions. In 2011, his school suspended him for stabbing a classmate with a pen. He became paranoid and heard voices. He hung out in homeless encampments and traded sex for drugs. Twice, he was discovered passed out naked in an alley. He tested positive for heroin, meth, marijuana and alcohol and spent a total of 11 months in juvenile hall. Police picked him up four times last October alone.
Despite the grandfather's appeals for the school district to intervene, the district and county Office of Education maintained that the boy's emotional issues were not adversely impacting his education, according to court documents. They recommended he attend the local high school and offered a total of three 30-minute counseling sessions to help him transition back to school.
In her decision last December requiring that the district and county Office of Education pay for residential treatment, Administrative Law Judge Theresa Ravandi shot down the district's argument that the teen's declining mental health and nonattendance at school were "unrelated to the learning process" and that residential treatment was not the school district's responsibility.
"His unmet mental health needs are intimately related to his disability, adversely impact his education, are inseparable from the learning process, and can only be met in a residential setting," she wrote.
"They played a game of hot potato," the teen's grandfather said. "Nobody wanted to claim responsibility. For over two years they passed the buck. Whatever their damned excuses, (my grandson) was denied services. They could have intervened … Bottom line, nobody wanted to pay for it."
'A bright line delineation'
Emily's mother said she and her ex-husband tried for more than a year to work with the schools to get their daughter the help that she needed.
In meetings with the parents, the district argued its services were sufficient and noted that Emily continued to perform well academically. As of her June 2013 IEP meeting, she was earning A's and performing well on tests, according to court documents.
But her parents saw their daughter spiraling out of control: using illegal drugs, cutting herself, repeatedly running away and putting herself in dangerous sexual situations. Their insurance company, Kaiser Permanente, twice sent Emily to a two-week hospital diversion program in San Francisco to help her stabilize, her mother said. Emily told her mother she imagined she'd join the ranks of the homeless along Watt Avenue when she grew up.
Emily describes those months like this: "My brain chemistry was going haywire, and I was not getting the help I needed."
As the months ticked by, her parents felt an added urgency: If they couldn't stabilize their daughter before she turned 18 – when legally she could make her own decisions – they worried they would lose her completely.
Last September, Sacramento City Unified offered to send Emily to a special day class for emotionally disturbed students on a public school campus for the morning, and to a small for-profit nonpublic school for the afternoon, according to court documents. At each campus, she was to see different therapists: two 30-minute therapy sessions each week on the public school campus, and one weekly individual therapy session and a group therapy session at the nonpublic school.
By October, Emily was back in the psychiatric hospital. After she was discharged later that month, her parents decided to place her in a Utah residential treatment center called Falcon Ridge Ranch near Zion National Park. It seemed like a good place, her mother said, and at $8,000 a month, cost only half as much as similar facilities they looked at in California. She used money from the sale of her home, she said; her ex-husband dipped into his retirement accounts and borrowed from credit cards.
But they knew they couldn't sustain the payments, she said, and worried about the prospect of bankruptcy. They filed a due process complaint, hoping a judge would order Sacramento City Unified to cover the costs.
On May 23, 2013, Administrative Law Judge Deidre L. Johnson determined that the district had failed to provide Emily with appropriate academic instruction and mental health services.
The judge criticized the district for "that narrow view of a bright line delineation between keeping Student safe at school and having Parents maintain responsibility for her safety outside of school." She ordered the district to reimburse Emily's parents, and to cover the cost of residential treatment through the end of this summer.
The district is appealing the decision.
For now, Emily's parents continue to shoulder the cost of her care. Emily seems to be thriving thanks to the consistency and structure at the Utah facility, including individual and family therapy, equine therapy and daily group therapy sessions, she and her mother said. She has asked to stay longer, her mother said, and hopes to graduate with a high school diploma sometime this fall.
"Treatment is awful," Emily wrote in a recent email. "It is by far the most uncomfortable, provoking and painful thing I've ever had to do. However, those exact reasons have allowed me to heal."
After this summer, Emily and her family aren't clear what will happen.
"I think that this has saved her life," her mother said. "I just pray that it's enough."