Free dental clinic draws hundreds to Modesto
Crystal Goakey didn't smile too big when she told me she's 37 weeks pregnant. She was too self-conscious.
All of Goakey's top front teeth are rotted to her gums, as are many of her bottom teeth. In fact, the Oakdale resident only has two teeth she can chew with.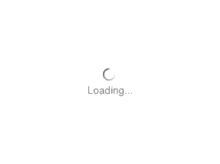 Goakey dragged herself out of bed at 3 a.m. this morning and arrived in downtown Modesto one hour later for a free dental clinic put on by the California Dental Association, the CDA Foundation and America's Dentists Care Foundation.
By the time she showed up, the line of people hoping to see a dentist wrapped around the block surrounding the Modesto Centre Plaza, a large event facility. People came from all across the Central Valley and from as far as Portland, Ore.
Inside, organizers transformed a cavernous room into a huge clinic without walls, and expected volunteer health professionals to provide fillings, pull teeth, perform root canals and make dentures for at least 700 people today and hundreds more Saturday.
Goakey was still waiting at 11 a.m., but prayed she'd be among those who would eventually get in.
"I've had to have antibiotics almost my whole pregnancy just because of my teeth," she said. "I'm hoping for at least two root canals to take care of the pain. If they can pull all of my teeth and give me dentures, go for it."
Goakey has Medi-Cal, California's public health program for low-income residents, but the state cut coverage for most adult dental services in 2009. Others who waited in line were unemployed and without insurance. Some who showed up even have dental insurance that doesn't cover much.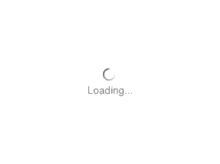 Organizers said their goals are twofold: Not only do they want to respond to desperate unmet need for dental care, but they want to send a message to policymakers, they said.
"This is something (lawmakers) need to pay more attention to and address," said Andrew Soderstrom, a pediatric dentist in Modesto and chairman of the event. "We've been without a state dental director for as long as I can remember. … There's nobody in Sacramento who's there to coordinate programs, eliminate the duplicity in programs and work on drawing down federal grants."
(Take a look at my recent blog that described pending legislation to create a state dental director.)
Herb Schultz, the regional director for the U.S. Department of Health and Human Services was among those policymakers who arrived for a tour Friday morning.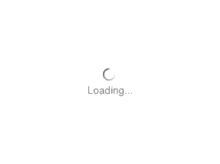 Schultz said he came to Modesto to get a first-hand look at the volunteer effort (which drew 300 dentists, doctors, dental hygienists, pharmacists and other providers) and to discuss how the Obama administration's health care law will affect dental services and coverage.
The law will expand school-based and community clinics, training of dental professionals and requirements to provide dental insurance for children, he said.
The federal government is moving forward with these provisions despite the Supreme Court's pending decision on the law, he said. "We are confident that this is going to be upheld by the Supreme Court. There is no contingency plan," he said.
The CHCF Center for Health Reporting has been covering dental managed care for children on Medi-Cal in Sacramento County, where some kids have had to wait months for care for painful, rotted or broken teeth. Stay tuned for a soon-to-be-published Center report on another failure of kids' dental care in California.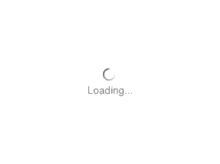 In the pediatric section of the clinic Friday, about 40 children already had undergone extractions, fillings and cleanings as of 11:30 a.m., said Lindsey Robinson, a pediatric dentist in Grass Valley and president-elect of the California Dental Association.
One mom elected to have her 9-year-old son's bottom molar pulled at the free clinic because she can't afford to pay for a root canal at a dentist's office. (The free clinic performs root canals only on front teeth, not back teeth. Patients who need root canals on back teeth would have to get them elsewhere, Robinson explained.)
"I'm seeing some kids who have been to the dentist regularly, but a mom or dad or both lost their dental insurance because they're unemployed," she said. 
Outside, Goakey kept waiting. She hoped she would walk away at the end of the day with less pain, healthier teeth, and perhaps, someday, a chance at finding work.
"I don't even like to smile," she said. "I'm trying to get a job. What person is going to hire someone who has their teeth all rotted?"
This blog was updated on May 21, 2012
UPDATE: The California Dental Association reported that 1,650 people received $1.2 million worth of treatment at the free clinic Friday and Saturday. About 10 percent of the patients were children.
All told, volunteer dentists and other health providers performed 7,200 procedures, the group said.