Frequent users burden ER doctors
Always-returning patients a draining challenge task for already busy ER staffs
This is the third in a five-part series, which originally appeared in UT San Diego. Part 3: The emergency room.
Behind the curtain of an exam room at the UC San Diego Hillcrest emergency department, Dr. James Dunford attempts to coax the truth from a woman who is a stereotype of drug-seeking behavior.
While she fidgets and shivers in a paper-thin exam smock, tears roll down the gentle slope of her cheeks. But there is every reason to believe the patient is feigning stomach pains to receive an intravenous dose of the semi-synthetic morphine Dilaudid — so powerful when injected it is sometimes compared with heroin.
A quick review of her records shows Dunford that she has been to the Hillcrest ER 19 times since April, each time complaining of the same stomach pains, each time angling for a shot of euphoria.
She easily meets the definition of a frequent user, someone who repeatedly uses the 911 system as a health care substitute. They are the burden, sometimes the bane, of ER doctors across the country.
"It's at the point where I can't even swallow pills," says the 28-year-old woman, shutting off her cellphone after it blares a hip-hop ringtone. She explains that an ingested version of the drug — known on the streets for an unsatisfying high — would just be thrown up because of her condition.
The cavernous ward is soon brimming with patients: a suspected stroke victim, a handcuffed jail inmate with chest pains, a conscious but rattled overdose victim in her 20s, and an HIV-positive man who says he is suffering from sleep deprivation.
Dunford knows that the ER is ground zero for frequent users seeking drugs. But the city medical director, who makes a point of working regular ER shifts at Hillcrest, does not dismiss the woman's claims.
He must provide her a thorough evaluation under state law. But mostly, the self-described "humanist and realist" wants to believe that she is suffering from more than drug dependency. He asks her if she has ever been examined for chronic intestinal problems.
"I believe my mom took me to Sharp" Memorial Hospital, said the woman, whose name is being withheld with other patient names in this story in accordance with medical privacy laws.
Dunford reassures her, and tells her he will be back after making his rounds.
He then plunges into what could be mistaken for a TV medical drama, if it weren't an unnervingly real example of what ERs across the country confront each day when treating frequent users.
According to a national study of frequent use published in 2010 in the Annals of Emergency Medicine, frequent users comprise 4.5 percent to 8 percent of all ER patients, yet account for 21 percent to 28 percent of all visits.
And it's taking its toll.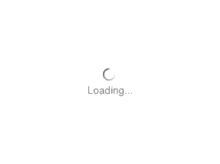 In a nationwide poll of American College of Emergency Physicians last year, 91 percent of respondents said frequent users posed a problem for their facility.
Eighty-three percent of respondents said they felt some degree of frustration — from emotional exhaustion to decreased feelings of personal accomplishment — after treating frequent users.
Seventy-seven percent of doctors said they bore a bias against frequent users.
"Every ER physician does the best they can for the patient whenever they come through. You have to believe that," said survey author Jennifer Peltzer-Jones, a clinical psychologist and registered nurse in the department of emergency medicine at Detroit's Henry Ford Hospital.
But she cautioned that frequent use is "burning our physicians out."
Though most visitors to the ER are not frequent users, they are such a demanding and consistent presence that they affect everyone's care.
There are no records showing the HIV-positive man with sleep deprivation is a frequent user. Nevertheless, he becomes a spark plug for doctors' frustrations at Hillcrest.
A resident, worry in her voice, tells Dunford the HIV-positive man has walked out.
Dunford hurries through the heavy double doors that ambulance crews use to unload their gurney-borne patients. They sometimes stack up there, like cars in traffic.
As chief physician, Dunford must ensure that the man has been informed of his legal right to care. He must notify the man that leaving is legal acknowledgment of forfeiture of such care, or the hospital could get sued.
The runaway patient, well over 6 feet tall, red-faced and bespectacled, is tracked down by Dunford and the resident near the end of the ambulance driveway. The man launches into complaints. It took too long for him to be admitted. He was left in an exam room, half naked, for far too long.
"I haven't slept in five days," he tells the doctors.
Dunford explains that they were doing their best to help each patient in the filled exam rooms. He notifies the man of his right to care and offers to bring him back in for a full evaluation.
The man's complaints continue, keeping Dunford out of the busy ER for a precious five minutes — and counting. The man makes references to psychological troubles, and suicide, upping the ante of Dunford's legal obligations.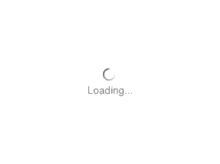 Again, under state law, ER doctors must do everything they can to ensure a patient is not facing a condition that could put his life at risk, including psychological conditions.
"If he walks out and kills himself, it's my fault until proven otherwise," Dunford says later. "I have to make sure this man is capable of understanding his choice."
The doctor does his duty here too, asking the man if he will immediately seek psychological counseling upon leaving the ER, or if he wants the ER staff to help facilitate such a visit while he waits.
The man pauses, then says, at long last, the real problem is he has run out of prescribed medications that help him sleep. He needs a dose of morphine.
"I feel your pain, and I would do anything for you," Dunford says, offering a sleeping pill. "But I can't give you 20 milligrams of morphine."
The man walks off, assuring Dunford that he will go see his psychiatrist. But the residue of his visit lingers.
When Dunford returns to the ER, which has become even busier during his brief absence, another supervising doctor shoots at him: "Where were you?"
Dunford recalls a sarcastic exchange earlier that day with the physician he considers a protégé.
"I trained her," he responds, loud enough for the staff to hear. "And that's the second time today she's questioned my professionalism. That was her patient."
Dunford will later say that frequent use is giving the newest generation of doctors a skewed view of what emergency medicine is about.
Because of the environment created by frequent users, "many younger doctors may not take the time to do what I did," Dunford said of his actions that day.
The frustration in caring for frequent users is heightened by evidence that they by and large have insurance. It is supposed to provide them the coordinated care they desperately need and keep them out of the ER.
Only 15 percent of frequent users lack coverage, according to the national study published in 2010. The problem is their insurance is usually of the public variety, Medicaid nationally, called Medi-Cal in California.
Seeing a doctor using a Medi-Cal card often involves days-long waits for appointments at facilities not always equipped to deal with the litany of medical needs suffered by frequent users.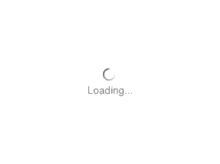 They are suffering long-term illnesses, from diabetes to high rates of mental illness, sometimes under the veneer of substance abuse. Frequent users are six times more likely than regular patients to have been hospitalized in the preceding three months of their visit to the ER, according to the national study.
"If you really want to know where the holes in health care are, take a look at what frequently using patients are coming in for," said Peltzer-Jones, who pointed out that even those with employer-based insurance often wait days for a doctor.
Dunford continues his rounds, and the grind continues. The suspected heart attack patient, perhaps the most serious visitor of the day, suffered from HCM, or hypertrophic cardiomyopathy. It is a thickening of the heart muscles that can cause sudden death. He is treated and transferred to the main ward for continued care.
Dunford circles back to the 28-year-old woman with stomach pains. At one point during her wait she wanders toward the enclosure where doctors document care decisions through computer-based Dictaphones.
She holds the back of her smock closed with one hand, and motions for attention with the other.
Dunford returns to her records and sees an entry for a Medi-Cal approval that the state had not finalized. It reveals that the woman was diagnosed with gastroparesis – a condition suffered by some diabetics that causes stomach muscles to lose normal function.
Those afflicted experience episodes where they cannot hold down food, water, or ingestible drugs. Gastroparesis patients are sometimes given Dilaudid, which eases pain with fewer side effects than other drugs.
"They did the scope. They said it was the slow stomach," she says of the doctors' evaluation of her illness.
Dunford asks about her Medi-Cal application and why she has not pushed for its approval. With the coverage, she would be a candidate for a gastric pacemaker, which would help her hold down food. It could also be the remedy to her frequent use, keeping her out of the ER.
The woman says she tried, but was confused about what documents she needed to provide to get Medi-Cal finalized. Caring for a child made it hard for her to follow up, she explains.
"Somebody's telling you to go left. Somebody's telling you to go right. I need to go straight," she says, emotional again, still seeking the powerful injection of Dilaudid.
Dunford excuses himself and walks back toward the doctors' area to document her treatment. A resident asks what it would be.
"She's very believable," he answers. "She's someone who fell through the cracks."
Dunford recommends a dose of Dilaudid — the only the way the woman could successfully receive it — with an injection.