Hospitalizations way up for California's youngest residents
In recent years, Dr. Jason Bynum has seen the churn: teens in crisis cycling through his south Sacramento psychiatric hospital, admitted, released, and just a few months down the road, back with another breakdown. Increasingly, he lives with a deathly fear that his young patients are going to commit suicide after he sends them home. He worries even more about the ones who are violent toward others.
"One of these kids that I'm discharging is going to go home and kill somebody," said Bynum, a psychiatrist at Sierra Vista Hospital who is also president-elect of the Sierra Sacramento Valley Medical Society."
A majority of the children and adolescents he treats are suicidal or self-harming – the rest are violent, homicidal or deeply delusional. He sometimes holds onto the sickest of them for weeks or months, trying to keep them safe while he searches for intensive follow-up services.
But more often these days, those services are stretched too thin and he ends up discharging young patients without the help he feels they need.
"It's a matter of time," he said, "before something bad happens."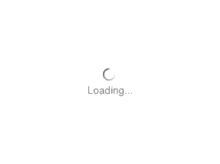 Around the state, the picture is much the same: Mental health hospitalizations of California's youngest residents – those 21 and under – increased 38 percent between 2007 and 2012, jumping from 34,000 to 47,000, according to an analysis of state data by The Sacramento Bee and the Center for Health Reporting. Child hospitalizations also rose nationally, but not as quickly as in California, federal data show.
The spike in admissions has mental health officials worried and confused. Some attribute it to stresses related to the economic downturn , or to increased public awareness of mental illness in the  wake of recent highly publicized mass shootings.
But many say the best explanation is that California's young people are not receiving adequate mental health services at two key junctures: before they spiral into crisis, and after they come home from the hospital. Some doctors and parents blame insurance companies; others point to school systems they say are unwilling to pay for high-level care. And still others say the right services often don't exist at all.
Bynum is 39 years old, with a light brown beard, dark rectangular glasses and a growing sense of foreboding. After moving to California four years ago, he initially was impressed with the kinds of services he could find for his patients: intensive home-based therapeutic services in many cases, residential treatment when necessary. He thought children's mental health services in California were more generous than in states where he'd worked previously. But recently, he said, that collaboration has broken down, services have been pulled back and things have deteriorated.
"We went from something I thought was much better to something I think is much, much worse," he said.
One of Bynum's young patients has been in and out of the hospital 14 times in the past two years. He has had four families abandon their children at the hospital over the past three years because they couldn't get the help they needed and didn't feel safe having their children at home.
Despite the fact that it leaves them open to child-abandonment charges, other families have considered it, he said. Some parents have been stabbed, he said. Others have had their noses broken. Many worry for the safety of their younger children.
"That is a very, very sad process to watch happen," he said.
Patrick Gardner, a Bay Area attorney who specializes in children's mental health law and policy, describes children's mental health care in California as a "bipolar" system – with 50-minute therapy sessions and psychotropic medications available on one end, and hospitalization on the other.
The shortage of options in the middle, ranging from home-based mentoring and family therapy to acute residential treatment where children spend weeks or months, is driving up hospitalizations, Gardner said.
In recent years, the state has seen a steep decline in the number of group-home beds, including those that provide high levels of supervision and therapy for emotionally disturbed young people. In 2004, total capacity at group homes was more than 17,000. By the beginning of 2013, because of a combination of financial factors and a philosophical shift toward keeping children in their homes, it had dropped to 11,000.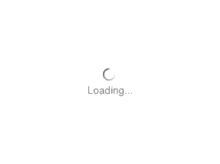 "Where else are they going to go?" Gardner said, referring to those who received the highest levels of residential care. "Those children are going to have to go somewhere. And typically where they go is emergency rooms, juvenile halls or hospitals."
Mental illness is an affliction of the young. Half of all lifetime cases begin by the time the person is 14, according to a study by the National Institute of Mental Health; three quarters begin by age 24.
The increase in hospitalizations parallels a number of other trends that raise concern about the state of children's mental health in California, according to data from the Office of Statewide Health Planning and Development.
• The number of people 21 and under showing up in emergency rooms for mental health crises increased by 50 percent between 2007 and 2012. Some of those youths went on to be hospitalized.
• The number of emergency-room visits involving suicide attempts among children and teenagers increased more than 20 percent statewide during that time; in Sacramento County, suicide attempts among young people increased more than 60 percent through 2012.
• The number of children and youths landing in a psychiatric hospital multiple times in a given year increased 27 percent since 2007. About 5,200 young people – or one of every four hospitalized – were admitted at least twice in 2012.
• The spike in children and adolescents' mental health hospitalizations has happened even as the number of hospitalizations of children for all other reasons fell and as hospitalizations of adults in mental health crisis nudged up only slightly. The trend affected the privately insured, as well as poor children with government insurance. It was particularly pronounced in the Central Valley; Colusa, Sutter, Stanislaus, Fresno and Tulare counties all saw youth hospitalizations more than double between 2007 and 2012.
'We don't have a program'
There is widespread agreement that the growing numbers of admissions spell bad news for the state's children, teens and young adults:
"You don't want to see your child going through that process of being taken into the emergency room, strapped down, put in the hospital, going through the doctors and medications and all that. You just don't want to see that," said Cindy Claflin, a mental health advocate from Rocklin who works with families around California.
Claflin's teenage granddaughter, whom she is raising, was rushed to the emergency room twice in psychiatric crisis – once in third grade, once in seventh grade.
The first time, she said, the girl's school called law enforcement because she was out of control, pushing over desks and chairs in her classroom. Police officers handcuffed her and drove her to the emergency room in the back of a squad car, Claflin said. The second time, Claflin said, a police officer was stationed at the door of their room in the emergency department.
"I was devastated," she said. "I thought they were going to take her away."
Claflin said many families don't understand the system well enough to effectively advocate for their kids. And while her own granddaughter was receiving adequate mental health services before these incidents, she said many children end up in a hospital because their parents can't get them the help they need.
"That's the catch-all thing that they just do now – hospitalize them," she said.
In addition to placing stress on many families and children, the years of the Great Recession saw a significant reduction in public mental health services. County mental health budgets reeled from a loss of revenue from sales taxes and vehicle license fees.
Excluding the state hospitals, the state lost more than 5,000, or 45 percent, of its acute psychiatric hospital beds between 1992 and 2012. Only 700 of those beds are now devoted to patients under 18. As a result, children and adolescents are often hospitalized hours from their families – or are stuck in the emergency department for days waiting for a bed to open. Sheree Kruckenberg, vice president of behavioral health for the California Hospital Association, said one 7-year-old in Northern California recently spent nine days in an emergency room waiting for a bed to open.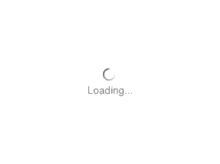 While children's mental health services didn't see the dramatic cuts that decimated adult mental health services in recent years, Gardner, the attorney, said many counties pulled back on funding for children's services in indirect ways, such as cutting provider rates or transferring children's funding to adult services.
Dr. Joe Sison served as Sacramento County's medical director for children's mental health for 11 years, and is now the medical director at Heritage Oaks Hospital, an acute psychiatric facility in Sacramento. He said once young patients stabilize, doctors often can't connect them with follow-up care.
"The county says, 'We don't have a program for them,' " he said. "What do you mean you don't have a program? These are kids who have tried to kill themselves, hang themselves, overdose, whatever. Lo and behold, they come back."
In 2009, Sacramento County closed its crisis stabilization unit, cut back the hours for the team that responded to juveniles in psychiatric crisis, and halved the number of mental health beds it had for adults. In response, mental health patients flooded local emergency rooms.
In fall 2012, the county opened an intake stabilization unit at the mental health treatment center. County officials said they believe the unit will help reduce the hospitalization numbers.
A new state law that takes effect this year promises more than $200 million for mental health crisis stabilization beds, triage workers and mobile response teams. Mental health advocates are hopeful the money will begin to reduce hospitalizations of those 18 and over, but some say they expect little of the money to go to programs that benefit children and teens. A spokesman for Senate President Pro Tem Darrell Steinberg, who sponsored the legislation, said the money can be used to benefit people of all ages.
Crime is 'almost a blessing'
For now, many doctors around the state echo Sison in saying they often struggle to get their young patients into the intensive outpatient services necessary to avoid repeated hospital admissions.
Video of Treating Mental Illness in Crisis
Matt Soulier, a juvenile forensic psychiatrist at UC Davis' MIND Institute, said he sometimes finds himself wishing his patients would break the law. Once they're in the juvenile justice system, he said, they have much better access to mental health treatments.
"It's almost a blessing when they commit a crime," he said. "We tell parents of patients every day, 'As soon as your kid commits a crime, for sure call the police.' "
Residential services, where a child stays in a non-hospital treatment facility for weeks or months, can be particularly difficult to attain.
Carolyn Novosel, director of Alameda County's children's system of care, said most group homes in her county have shut down, including all of those that provided the most intensive treatment. "The result of that is that when children get into crisis, they're going to end up in a hospital," she said.
Once kids do land in a hospital, some doctors say they feel increasing pressure from insurance companies to send them home.
"Oftentimes, insurance is dictating that they be discharged prior to when we think they're ready," said Alisha Carpenter, a clinical psychologist at Sharp Mesa Vista hospital in San Diego.
Carpenter said the average length of stay for children at her hospital dropped from eight days a decade ago to 41/2 days today. Statewide, the average length of stay for children dropped from 71/2 days in 2007 to 61/2 days in 2012. With outpatient services also down, she said, children are coming in sicker than ever.
Nicole Evans, spokeswoman for the California Association of Health Plans, characterized such concerns as "personal opinions" and said several other factors may explain the shorter lengths of stay. For one, she said, mental health parity legislation means that more people are eligible for hospital care now than in the past, and those people might have less serious diagnoses that require shorter hospital stays.
"I think it's important to look at the full picture," she said. "Health plans are committed to providing mental health coverage to all of their enrollees."
'It feels like prison'
While young people and their families acknowledge the important role locked facilities can play in keeping them safe, they say the hospital experience can be deeply traumatic.
Video of Cindy Claflin – Mental Health Advocate
"It feels like prison," said Marcos Seide, a slim, soft-spoken 17-year-old from Natomas, who was hospitalized twice for hallucinations related to depression and anxiety. "They shouldn't call those hospitals."
Marcos was born 14 weeks early, weighing only a pound and a half. Early on, he was saddled with significant physical disabilities: Hydrocephalus and cerebral palsy left him using a wheelchair by the age of 8 and made him a frequent visitor to local emergency rooms.
At 12, he started suffering from depression. His mother, Xiomara, said she called their insurance company to try to get him help. By the time treatment was approved, she said, he had started hallucinating and hearing voices telling him to hurt himself. His mother rushed him to an emergency room, where his belt and shoelaces were confiscated for fear he would use them to hurt himself.
Adding to the stress, he and his mother said, was that no local hospital would admit him because of his physical disabilities. "I felt no one wanted me," he said.
Finally, Fremont Hospital in the Bay Area agreed to take him.
After he arrived, he was escorted through several locked doors. The experience was "very overwhelming," he said.
Marcos had never been away from his parents before that first hospitalization, which lasted two weeks. Because he was so far away and they had other children at home, they weren't able to visit every day.
After he got out, he began seeing a therapist and a psychiatrist on a monthly basis, his mother said. Without more help, she feared Marcos would land in a hospital again. Eventually, he was assigned to a new therapist, who got him enrolled in group therapy.
Four years after his first hospitalization, Marcos was at one of those sessions when he suddenly started shaking. After that, he said, "everything blurred out."
Back in a hospital, Marcos was placed with a roommate who he said frightened him so much with his bizarre behavior that he requested a transfer. Watching staff members inject medications to calm agitated patients, Marcos said, was "traumatizing."
Once he got out, his therapist pushed the insurance company to provide weekly therapy sessions, and to enroll him in an eating disorder clinic.
Xiomara, who now works as a family advocate for low-income children with mental illness, knows just how lucky her son is. Some children, she said, wait months to see a therapist.
"It can be a nightmare," she said.
For Marcos, she said, more services led to huge improvements. His grades went up. He missed less school. He even started feeling healthier physically.
Best of all: He hasn't returned to the psychiatric hospital. He hopes he never will.