How – and why – do some parents choose dental managed care for their kids? Confusion reigns.
Fact: Dental managed care for poor kids in Los Angeles County has a disappointing record: Fewer than one in four LA County children on Medi-Cal managed care saw a dentist last year.
Fact: Dental managed care is voluntary in Los Angeles County and parents must actively sign their kids up for the program. If they don't, children default into the traditional "fee-for-service" system.
Question mark: Given that this poor-performing program is voluntary, how did 154,000 kids get on it in the first place? And why do they stay?
There's a lot of confusion related to getting on – and staying on – Medi-Cal dental managed care in Los Angeles County, where parents have a choice. In Sacramento County, the only other county in the state that offers Medi-Cal dental managed care, the program is mandatory.
Several dentists, children's advocates and parents told me that dental plans play a role in signing patients up for their services. They said some plan representatives set up shop just outside federal WIC Program offices (officially known as the Special Supplemental Nutrition Program for Women, Infants, and Children). Some, they said, go to pediatricians' offices and health clinics, some visit school fairs and Medi-Cal offices.
"The plans come to them," said Scott Jacks, a pediatric dentist and founder of Children's Dental Group, which operates four offices in Los Angeles County that see thousands of patients annually. "They'll put tables in medical offices and they will promise these patients the moon and everything and they'll sign up."
Parents often don't know what they're getting into when they sign up, said Arlene Glube, the director of Southern California operations for the nonprofit Center for Oral Health.
"There is a lot of salesmanship involved: 'Sign up for ours! Sign up for ours!'" she said. "Our experience really tells us they're not well enough educated at the time of signing up for a plan to understand how to utilize it and when to utilize it."
(Side note, if this is really happening, why are the clinics, medical offices and schools allowing it? Are they confused, too?)
Officials at the state Department of Health Care Services, which administers Medi-Cal, said they have investigated complaints about plans visiting medical and WIC offices. "DHCS has heard such complaints, but upon investigation, has been unable to corroborate that this was occurring," said spokesman Norman Williams. "This is a practice that DHCS does not allow."
Enrollment, he said, must be facilitated by a "non-biased entity."
Once children are signed up, the confusion can continue.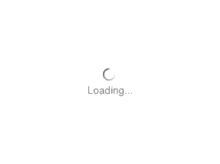 So reports Isabel Lopez, the mother of 7-year-old Itzel Garcia, the little girl we profiled in my story about Medi-Cal dental managed care over Memorial Day weekend. The first grader waited for four months in pain for a referral to a specialist that never came.
Lopez doesn't remember how she put her daughter on managed care in the first place, but she does know this: Itzel initially was assigned to the Health Net plan and saw a Health Net dentist. But when Lopez took her daughter back to the dentist, she was told the little girl couldn't be seen.
Itzel, she had been told, was no longer in Health Net. Somehow, she had been switched to Access Dental.
"I don't know how it happened," Lopez said.
This occurs frequently, said Grace Hardy, dental director of Northeast Valley Health Corporation, a community health center that operates dental clinics in Sun Valley and San Fernando.
"Sometimes patients will get switched to different offices without their knowledge," she said. "They'll come in and they're not on the roster anymore. The patient doesn't know what happened." More often than not, neither does the clinic.
About a year ago, DHCS witnessed a spike in the number of complaints from Medi-Cal recipients who said they had been switched, Williams said. The department investigated and found that representatives hired by one plan to sign members up were falsifying applications. This was happening because they were paid for the number of people they signed up for the plan, Williams said.
"The plan dismissed these employees and DHCS has received no further complaints," he said. 
The department declined to name the plan.
Hardy's health center used to allow a dental plan to visit the clinics to speak to patients without insurance.
"They'll approach people on fee-for-service and have them sign up for their (managed care) program," she said. "They don't tell them that once you sign up for our program, you might be assigned to another office."
That plan is no longer welcome, she said.
"We stopped having those representatives altogether," she said. "It was causing more conflicts than anything."