Increased responsibility pays health dividends
This article originally appeared in the Los Angeles Register
Jose Navarro regularly trekked to the drugstore after being diagnosed as a diabetic seven years ago. In a sign of transformation in the local fight against diabetes, the pharmacist is now coming to him.
On a recent day Sarah Ma, a 28-year-old USC clinical pharmacist, set up shop at Navarro's kitchen table in Santa Ana.
She checked Navarro's blood pressure and blood sugar, examined his feet for cuts or infection, and refilled his monthly pill box. On previous visits she had changed the hour he took some medications, altered some doses, and discontinued others.
She inspected the refrigerator. "I see carrots, eggs, beets, cheese and yogurt that I haven't seen before," she said, delighted.
It wasn't all great news. Navarro, 78, had told Ma that the pastry he had at breakfast was tiny. Actually, it engulfed half the plate Ma brought with her to illustrate what portions to eat of different food groups.
Ma began working closely with Navarro last October. Now, he feels much better, which means he's not a candidate for an emergency room or expensive hospitalization.
It also means an important new tool is emerging in the effort to contain diabetes, which afflicts one in 10 adults in Los Angeles County, one in 14 in Orange County, and can lead to amputations, blindness or death. Direct medical spending on the disease in Los Angeles County alone tops $6 billion annually.
More broadly, it also means that pharmacists in California may be on a path to take a much larger role in patient care, and in controlling health care costs.
Ma is part of a three year, $12-million study run by the USC School of Pharmacy and funded by the federal Centers for Medicare and Medicaid Services.  Several teams from the school, including professional and student pharmacists, have fanned out to safety net clinics in Los Angeles and Orange counties to test whether patients will benefit if pharmacists' scope of practice expands into territory normally handled by physicians, including greater autonomy in filling prescriptions and more direct contact with high-risk clients.
The early results are impressive:
Almost nine of 10 patients who had out-of-control blood pressure saw their readings drop below hypertension levels and remain there within 45 days of working with the pharmacy teams, according to Steve Chen, an associate professor of pharmacy at USC and a developer of the study.
Similarly, diabetes patients whose blood sugar levels had been too high were twice as likely to have them under control within six months if they worked with a pharmacist team.
In the program's first 11 months, pharmacists corrected 19,696 medication problems among 1,993 patients, an astonishing nine medication problems per patient.
Even more alarming, more than 2,000 of those problems – including excessive dosing, duplication, and drug interactions – were potentially dangerous to patients. In a recent example, a patient with poor kidney function was taking two blood pressure medications that combined could have spiked potassium to a level "that could have literally stopped his heart," Chen said.
Study coordinators project a 25 percent decrease in hospitalizations for the estimated 6,000 patients in the project.
The results are preliminary and unpublished, since the study will continue into next year.  When the research is published it is likely to add to the debate over how to contain medical costs. 
The study began October 1, 2012 at five clinics run by AltaMed Health Services Corp. in underserved neighborhoods in El Monte, West Covina, Boyle Heights, Pico Rivera and Huntington Beach.
Three-person USC teams – clinical pharmacist, a pharmacy resident and a pharmacy technician – became primary caregivers for hypertension and blood pressure patients, and others with chronic illnesses. They initiated increased clinic visits, or made house calls as needed. The study has since been expanded to 11 AltaMed clinics in Orange and Los Angeles Counties.
Lobbyists for pharmacists in Sacramento pointed to the study as they successfully argued last year for bumping up pharmacists' authority. A California law that went into effect this January codified a new class of "advanced practice pharmacists" who can enter collaborative agreements with physicians to start, change or discontinue medications, and help manage chronic diseases.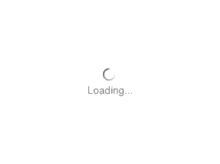 At the outset many AltaMed doctors were rankled by the pharmacy teams.
"Quite frankly there was a fair amount of anxiety up front from physicians," said Dr. Michael Hochman, AltaMed's director of innovation. The idea that pharmacists could take charge of a drug regimen was a particular concern. "One question I got frequently was 'Why did I go to medical school?" Hochman said.
AltaMed doctors have since been won over, Hochman said, especially after referring perplexing cases to the pharmacists. Hochman says on any given day every AltaMed doctor in the study clinics refers two to three patients to the pharmacist teams.
The pharmacists often find that they have to do a lot of educating. Sarah Ma said she has encountered great resistance to taking insulin among the mostly Latino population the clinics serve.
"Patients will come in and say insulin can cause blindness, amputations, it can cause me to go to the hospital. They'll say my neighbor or my uncle or son or somebody started insulin and they died," said Ma. "You have to ask them a lot of questions and try to elicit answers to help them connect the dots."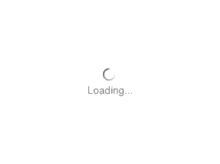 Michelle Lee, a USC clinical pharmacist at AltaMed's Boyle Heights clinic, recently asked Alfredo Perez, a 46-year-old diabetes patient, if he'd taken his insulin as prescribed.
"I did but I stopped because my vision became blurry for two days," he responded.
"I'm scared to take insulin," he told a reporter. "I'm afraid that once I start, I'll never be off of it."
Lee had spent months trying to gently coax Perez to take insulin. Each time he resisted, she asked him to try a lower dose. On this day she noted that his blood sugar was 93, more than 63 points above what it should be for the time of day, and she tried a more direct strategy.
"You've had high sugars for a long time. It's going to damage your eyes, you're going to lose your eyesight," she said with authority. Instead of waiting two weeks for the next appointment, Lee asked Perez to return in a week and try a very small dose of insulin, and he agreed to do so.
Although such patient encounters are time consuming, many studies suggest that when clinical pharmacists work on primary care teams, overall healthcare costs plummet.
A recent report by the U.S. Public Health Service found that every dollar invested in clinical pharmacy services saved about 10 dollars in health spending, as patients better understood how to manage their illnesses and avoid expensive treatments that result from missed or misapplied medications.
Although the USC/AltaMed study is still 17 months from completion, there has already been interest in duplicating the project.
Robert Beltran, the chief medical officer for Brand New Day, a Medicare Specialty Health Plan that serves 6,000 members in Los Angeles, Orange, Riverside, San Bernardino and Kings Counties, said he plans to start a pharmacist team program in Orange County and the Inland Empire in late spring or this summer.
When asked about whether AltaMed will continue the pharmacist program after the grant runs out, Altamed's Hochman said, "That's the million dollar question. We have proven to ourselves beyond a reasonable doubt that the (USC-led pharmacist teams) are a very high-value service to patients."
But typically, clinics like AltaMed don't get reimbursed by Medi-Cal, Medicare, or private insurance for pharmacist services. "We are hopeful it will become a reimbursed service for us in the near future," he said.