L.A. County's top health official shows compassionate side
A shorter version of this story originally appeared in the Los Angeles Daily News.
The homeless man with high blood pressure, who had previously suffered a stroke, arrives at the East Los Angeles county health clinic at 9:50 a.m. When he registers at the front desk, he refuses to see one of the many physicians on duty. He insists on waiting for his favorite doctor. The nurse grabs a pink highlighter and scrawls at the bottom of the "encounter sheet": "Will wait for Dr. Katz."
The man lingers for more than four hours, despite a painful open sore on his buttocks, until Dr. Mitchell Katz begins his afternoon shift. Katz works out of a tiny, windowless office with scuffed linoleum floors, his bicycle propped against a wall, and a battered orange metal desk cluttered with his backpack, patient records, a half eaten sandwich, an apple and a few empty Diet Coke cans. His face specked with stubble and dressed in baggy khaki pants, a blue button-down shirt and worn sneakers, Katz appears to be a typical harried urgent care physician. He strides into the patient's room, sets a hand on the man's shoulder and asks, "Come se siente?" How are you?
The homeless man has no idea that that his favorite physician is also one of the most prominent public health officials in the nation; as director of the Los Angeles County Department of Health Services, Katz oversees more than 20,000 employees and a $4 billion budget. Despite his multitude of responsibilities as an administrator, every week Dr. Katz works a Thursday afternoon shift at the Edward Roybal Comprehensive Health Center.
"Seeing patients helps me learn about the system, so I can work on fixing problems," Katz said. "Doctors tend not to follow the advice of doctors who don't see patients. They'd consider me some egghead who is only interested in administration. The frustrations they feel, I feel. Because when I'm here, I'm functioning as a physician. I want to be treated like just another doctor."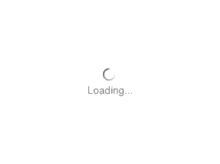 Since Katz took over the county health department in 2010 after thirteen years as director of San Francisco's public health department, he has faced a massive task: an overburdened, underfunded public health system with onerous wait times at county hospitals and clinics; more than a million uninsured residents; and the challenge of implementing the Affordable Care Act in the nation's most populous county. But by all accounts, Katz has proved to be an able administrator, with the political smarts to negotiate the rocky shoals of county government, the creativity to devise solutions to thorny bureaucratic problems, while maintaining the compassion of a family doctor.
Those who have worked with Katz for many years say that despite the powerful positions he's held, he has remained as down-to-earth and iconoclastic as when he was a young resident at UC San Francisco. Most days Katz, 54, who lives in the Larchmont neighborhood with his partner, artist Igael Gurin-Malous, and their two adopted children from Vietnam, rides his bicycle six miles to his downtown office. He then bicycles to Board of Supervisor meetings, or appointments at Los Angeles County-USC Medical Center, or his Thursday shift at the East L.A. clinic, and then back home. Katz believes that riding his Trek to work is his small contribution to combating global warming. And, he said, bicycling in Los Angeles is often quicker than driving. Occasionally, Katz says with a chuckle, he is mistaken for a bicycle messenger.
"I went to a meeting of hospital executives and someone at the door said, skeptically, 'What are you doing here?' I tried to explain, but because I had my bike and was wearing my helmet, they demanded to see a photo ID to confirm I was who I claimed to be."
While most health care experts consider Katz's tenure in Los Angeles successful, they emphasize that his greatest challenges lie ahead.
When Katz was hired, he drew on his experience in the Bay Area, where he was a driving force in creating Healthy San Francisco, the first city-run universal healthcare plan in the nation. More than 50,000 uninsured residents received medical access. In 2010, Katz created a similar, but less comprehensive, program called Healthy Way L.A. and employed existing county clinics, which he called "medical homes," to provide low-cost primary care for uninsured patients, including undocumented immigrants. Patients could now make appointments at clinics instead of waiting hours to see a physician. If patients have access to primary care, where physicians can manage diseases and provide preventative care, instead of overwhelming emergency rooms, the county will save money, Katz said. Doctors don't hospitalize patients as often, he said, or order as many costly, unnecessary tests when they know them.
Wait times have been reduced at county hospitals and clinics during the past few years, said Shana Alex Charles, a professor at UCLA's Center for Health Policy Research. "Appointments certainly aren't revolutionary in a private system, but they are in a public system," she said. "It's an innovative way to provide customer service."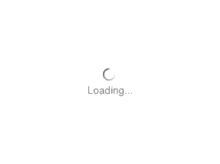 Because of the size and diverse population of Los Angeles County, the launch of the ACA here is being closely watched around the country, health care experts say. If Obamacare succeeds here, that bodes well for the future of the program.
"Whether the ACA works or doesn't work here will be a bellwether for the country," said Louise McCarthy, president of the Community Clinic Association of L.A. County. "People will be certainly looking to L.A. as a model…At this point, California has been the success story for the ACA, and L.A. County has really driven enrollment."
While many cities across the country were overwhelmed when the Affordable Care Act went into effect, Healthy Way L.A. greatly eased the transition, Katz said. Los Angeles was one of a number of counties participating in a California program – called the "Bridge to Reform" – which split the cost with the federal government and served as an early test of Obamacare. More than 300,000 county residents who were already enrolled in Healthy Way L.A. transferred into Medi-Cal (California's version of the Medicaid program) after it was expanded under the ACA. One healthcare expert called it "priming the pump."
"What could have been a bureaucratic nightmare, with everyone shouting, 'I want my Medicaid,' was, instead, a pretty smooth transition," Katz said. "Because of that head start, the rollout of the ACA in the county was pretty easy. So many people were already enrolled."
The additional funding from Obamacare allowed Katz to greatly improve a number of key components of the county healthcare system in order to provide better service to patients. The website for the county clinics was rebuilt, a new phone system was installed and the electronic health records system was revamped.
"The phone lines were always busy at the clinics. That's irritating if you're a middle class person, but what if you have limited minutes on your phone?…And there was nothing on the website that enabled somebody to figure out where they should go…either who offered what range of services or even what the phone numbers were. It wasn't patient-centered."
The current challenge for Katz is to find a way to cover the approximately one million county residents, most of whom are undocumented – more than any other community in the nation – who don't qualify for the Affordable Care Act. Katz plans to relaunch a version of Healthy Way L.A. in the fall to provide healthcare and medical homes to impoverished, uninsured people, regardless of documentation. The program – called My Health L.A. – will service about 100,000, initially, but his goal is to eventually increase the number. 
Tom Holler, co-executive director of One L.A., an organization of churches, synagogues, and nonprofits, considers the 100,000 figure "woefully inadequate." Holler, however, is hopeful that Katz will eventually fight for more funding so coverage to the uninsured can be expanded.
"I think Dr. Katz has done a very good job at creating a vision and a sense of direction for the department. He's done a good job at being connected to the community and listening to what people are saying… The challenge is incorporating that connection and that vision into delivering healthcare to many more people. At this point, the cake is not baked yet. But overall, I think he's established himself here. He's built credibility with the supervisors and the community at large. To do that in three or four years in a county as complicated in L.A. is no small feat."
Charles of UCLA said that on a five-point scale, she'd give Katz a four.
"He's certainly energized the public health system and moved towards a focus on quality that the system desperately needed. I think, absolutely, he's the right and the best person for the job. But I also think the size of the problem is still a huge one."
**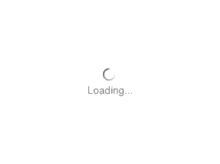 Katz grew up in Brooklyn and attended Yale University and Harvard Medical School.  His brother and older sister, who was once was homeless and lived on the streets in New York City, are both developmentally disabled. This had a profound influence on Katz, who decided to devote his career to public health, to helping the disabled, the undocumented, the impoverished.
"I know I could have been developmentally disabled, too," Katz said. "I realized how lucky I was, so the lesson to me has always been to do something useful with my abilities. I wanted to find a career where I could help people. That was very important to me."
His brother's life was greatly enhanced when he moved into an assisted living facility, which has informed Katz's approach to homelessness. In San Francisco he was instrumental in creating 1,200 units of supportive housing. In Los Angeles the number is only a few hundred, but the push for more "is snowballing," Katz said, and his goal is 15,000.
Katz has spent his entire professional career working in public health. When he headed the San Francisco Health Department's AIDs Office, during the height of the pandemic, he created the first publicly-funded needle exchange program in the nation.  These were harrowing years, both personally and professionally. He lost many friends and patients and every day he was confronted with a different crisis.
"I think that helped my training as an administrator," Katz said. "You're dealing with people who feel like administrative issues are a matter of life or death. Well, I've actually faced many decisions that really are life or death – and they're not about memos or emails. So it's given me a real perspective. People look at me and say that because I run this huge organization I must be stressed out all the time. But the only thing I'll lose sleep over is a patient-care issue."
 During Katz's tenure in the Bay Area, San Francisco was the first community in the nation to ban the sale of tobacco at pharmacies. He pushed for an alcohol sales fee to pay for detox treatments and legislation to prohibit smokers from lighting up within 15 feet of a building entrance and to ban smoking at outdoor areas at cafes and restaurants, charity bingo games, and farmer's markets. Some merchants argued that he was anti-business. Katz dismisses this claim and points to the city's robust economy.
Katz's signature achievement was Healthy San Francisco, said Dr. Kevin Grumbach, chair of Family and Community Medicine at UC San Francisco. Katz was successful in taking it from a vague concept, to conceptualizing the way it would work, to full implementation, Grumbach said.
"He was able to see through the haze and clarify how to put it into action," Grumbach said. "He had the smarts to get it to succeed and to deliver the goods. Mitch is one of a kind. He was always true to who he was. He'd put on a tie for a Health Commission Meeting and then put on sneakers and bicycle over to the hospital. He's someone who's shirttails are probably out more days than not."
The key question, Grumbach said, is whether Katz can equal his success in Los Angeles, a county more than ten times larger than San Francisco. Grumbach believes that Katz is one of the few people in the health care field with the political savvy, the drive, the intelligence and the social conscience to transform the department.
The immense challenge is the reason he took the job, Katz said. Because San Francisco is a relatively small city and because the voters are some of the most progressive in the nation, people often discounted his accomplishments. 
"Los Angeles is so big and complex people think if you can solve a problem here, you can solve it anywhere. That was appealing to me. As a public servant, I was offended by how Los Angeles was disparaged, how people were saying the system was bloated and broken. I want to prove that the public sector can succeed, that it doesn't have to cost more than the private sector. This is my life – to provide quality medical care to poor people. I believe it can be done."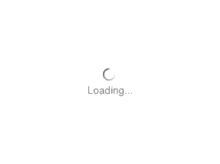 **
At the East L.A. clinic, it is clear that Katz's regular patients have become attached to him. Katz, who pats the men on the shoulders or sometimes hugs them and kisses the women on the cheeks, and solicitously inquires about their health, has also become attached to them. They seem to appreciate that he is intimately familiar with their personal lives and medical history, and that he can communicate with them in Spanish.
He gives some patients, who he is particularly concerned about, his cell phone number. Recently, a patient called him after an earthquake because he was worried that Katz might have been injured.
One regular patient, a middle-aged Latino man with Hepatitis C and anemia, who previously had suffered from bronchial spasms, waited patiently for Katz in an examination room. After Katz greeted him and explained the meaning of his most recent test results, the man, who was dressed in denim shorts and a green polo shirt, thanked him. He told Katz he had been frustrated when he was a patient at a Westside hospital because they shuttled him to a series of different doctors.
"One doctor didn't know what the other doctor was doing," he said in heavily accented English. "I decided to come here because I heard some patients comment about you. They tell me you are very modest and very caring. I like to thank you for the aid you gave me. Remember I had this breathing problem? You gave me something. (An inhaler) Now, I've been feeling much better."
Katz listens intently to his patients. He usually asks, in Spanish: "How are you?" Or, "How can I serve you?" He makes it a point not to interrupt. 
"When I came here, one thing I didn't like about the department was administrators didn't see patients," Katz said. "The more you were promoted, the less you saw patients, until you saw no patients at all. I thought that sent the wrong message – that patient care was not important. But to me, the most important thing we do is care for people."