Local hospitals hit hard by Medicare fines
This article originally appeared in The Ventura Star.
VENTURA, Calif. – Three hospitals in Ventura County rank among California's 25 most heavily fined hospitals in Medicare programs that tie penalties to quality of care.
Two of the hospitals, Ventura County Medical Center in Ventura and St. John's Regional Medical Center in Oxnard, are safety-net facilities with patient populations dominated by low-income and uninsured people. Simi Valley Hospital, also on the list, is a private nonprofit facility run by Adventist Health.
VCMC had the eighth-highest fine rate in the state and will forfeit 2.31 percent of its Medicare reimbursement for much of its inpatient care, according to federal data analyzed by the California HealthCare Foundation's Center for Health Reporting.
The county hospital's score for infections and other conditions linked to care in the hospital was tied with Rideout Memorial Hospital in Yuba City for the second-worst rate in the state. The hospitals ranked behind only a 30-bed specialty hospital, Sutter Maternity & Surgery Center of Santa Cruz.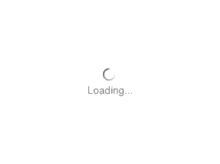 St. John's Regional Medical Center's total fine is 2.07 percent of Medicare reimbursement, the 16th worst in the state. Simi Valley's 2.02 percent penalty ranks 23rd in the state.
"The people in your county are in bad shape," said Lisa McGiffert, director of the Consumers Union Safe Patient Project. "There needs to be some advocacy to get these hospitals to improve."
The fines are tied to readmission rates, incentives based on measures ranging from reliance on antibiotics to communication with patients, and hospital-acquired conditions like bed sores and infections.
Officials at all three hospitals said they've already improved. They noted the data used by Medicare to calculate fines is old, coming from 2013 and earlier.
"These 2-year-old scores are not where we are now," said Matthew Tufte, chief of operations for nursing at VCMC.
VCMC's hospital-acquired-condition score was driven in part by bloodstream infections related to central line IVs and urinary tract infections linked to catheters. The county hospital also fared poorly on conditions that happened after admission, ranging from infections and bed sores to postoperative hip fractures and accidental punctures.
VCMC scores also cover its sister facility, Santa Paula Hospital.
But central line infections at the two hospitals fell 33 percent in 2013, said Dr. Rick Rutherford, VCMC's inpatient director of quality. Urinary tract infections from catheters fell 25 percent.
Task forces were formed on use of central lines and catheters. Equipment was added to reduce infections. Anonymous surveys were circulated to make sure staff notifies doctors of potential safety problems.
"Since that data happened, we put in thousands of hours of quality work in those areas," he said.
Rutherford noted a federal Delivery System Reform Incentive Program also links funding to quality-care measures. In that program, the county hospital has qualified for all funding.
It's unclear exactly how much the federal penalties will cost the hospital, because fines are taken from Medicare reimbursements in a fiscal year that runs through September. If VCMC's Medicare inpatient reimbursement stays at its 2014 level of $12.3 million, the hospital could lose about $284,000.
The hit comes after an auditor's report showed the county health system suffered a loss of $8.55 million last year. It was the system's first loss in five years.
In a February interview, St. John's Regional Medical Center CEO Darren Lee said the Oxnard hospital was also operating at a loss but was expected to be in the black this summer.
St. John's 2.07 percent fine is triggered in part by infections that occurred after admission and patients who returned to the hospital after being discharged. Many of the readmissions were linked to hip and knee replacements.
St. John's officials didn't answer a question about the impact of fines in a written statement, focusing instead on improvements made since the Medicare information was gathered.
"We have implemented a series of patient safety initiatives and have successfully improved the outcome results, including reducing hospital-acquired conditions and readmissions," said Dr. Sahin Yanik, St. John's vice president of medical affairs.
In December, St. John's spokeswoman Megan Maloney said urinary tract infections linked to catheters feel 85 percent in the past year. She said central line bloodstream infections fell 30 percent.
Simi Valley Hospital faces a 2.02 percent fine, driven partly by hospital-acquired conditions and readmissions due to heart attacks and hip and knee replacements.
A hospital spokeswoman said efforts to improve performance include designating some employees as "super users." They are given more training and are asked to monitor other staff members.
"While we may not like our scores for 2013, we have made significant strides year after year in patient safety areas," spokeswoman Alicia Gonzalez said.
Not all local hospitals scored poorly. Community Memorial Hospital's grades in some pay-for-performance categories means the Ventura facility will receive an overall Medicare bonus projected at $650,000.
Nursing unions contend some of the poor scores are linked to staffing issues.
Tina Grieger, of the California Nurses Association, represents nurses at VCMC. She said there's a need for charge nurses who aren't assigned to specific patients. The nurses could float to different patients and provide care that prevents infections and other problems.
Chris Slane, of Service Employees International Union 121RN, represents nurses at St. John's hospitals in Oxnard and Camarillo. He called for more certified nursing assistants who can support nurses.
He said the lack of help and a focus on record-keeping driven by electronic medical records mean nurses have less time at a patient's bedside.
"I think it translates into not enough time to pay attention to small things that sometimes count," he said.
Hospitals always try to place positive spin on news about their weaknesses, said McGiffert, of the Safe Patient Project advocacy group.
She's based in Austin, Texas. If three of the hospitals in her area were on the bottom 25 list, she would ask her doctor to find another hospital. If that wasn't an option, she'd fire more questions at physicians.
"Ask them, 'What are you going to do to make sure I don't get an infection in that place?' " she said.
The Medicare fines are another way to push hospitals toward more careful and safe treatment, she said.
"It's the first time these hospitals have been held accountable in a financial way for their performance," she said.