Managed care leaves many LA kids desperate for dental care
This story was originally published in the The Sacramento Bee. A different version of the story ran in eight MediaNews newspapers.
When state lawmakers learned that Sacramento County's dental program for poor children has one of the worst records in the state, they immediately scheduled hearings and demanded reform.
But the same statistics that revealed Sacramento's dismal record mask a larger Medi-Cal managed care program that does an even worse job – one that hasn't received the same kind of legislative scrutiny.
Four-hundred miles south, in Los Angeles County, fewer than one in four kids enrolled in Medi-Cal managed care saw a dentist last year.
That's compared with about 31 percent in Sacramento and about half of all Medi-Cal kids statewide.
Sacramento and Los Angeles are the only two counties in California that offer Medi-Cal dental managed care, but cost-cutting proposals at the Capitol would bring it to other counties, a prospect that alarms some experts.
"The state has a program that's not working and it seems like they want to grow it," said Scott Jacks, a pediatric dentist and founder of Children's Dental Group, which operates four offices in Los Angeles County that see thousands of patients annually.
Jacks participated fully in the Medi-Cal managed care dental program for a decade, until 2005. Dental plans paid him a monthly fee of between $4 and $6 for each Medi-Cal managed care child assigned to him, a reimbursement that didn't cover costs and forced him to stop taking new Medi-Cal managed care members, he said.
"It's just not sustainable," he said. Expanding the program, he said, "would be disastrous."
Unlike Sacramento County, where dental managed care is mandatory for almost all of its 103,000 Medi-Cal children, Los Angeles County allows parents to sign their kids up for a dental managed care plan, or opt for the "fee-for-service" approach used in the rest of the state.
Though the majority choose fee-for-service, about 154,000 kids were enrolled in dental managed care last year in Los Angeles County.
For those kids, obtaining quick and convenient dental care can be like making it big in Hollywood: It's possible, but few who try succeed, dentists and other experts say.
Those who don't succeed may suffer for months with painful or rotted teeth before seeing a dentist or getting a referral to a specialist.
"It would be like winning the jackpot if you could find a provider who is close to you and has the necessary skills and you can get an appointment in the next week or next two weeks," said Francisco Ramos-Gomez, a professor of pediatric dentistry at the UCLA School of Dentistry.
"Because these kids can't find providers and they go around in circles, their teeth get worse and worse and worse."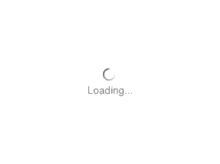 Itzel Garcia, a charming little sprite whose family lives in a modest Hollywood apartment, recently fled the managed dental care program after waiting months for a referral to a specialist – one that never came.
As the 7-year-old waited, the pain in her two decayed upper teeth flared. She avoided cold water, chewing hard foods or eating her favorite meal: Her mother's beef stew.
"I couldn't eat my food right," she said. "It hurt a lot. I didn't cry, but when I ate my food, I felt like I ate a rock."
Advocates say that Itzel's situation highlights one way that dental managed care plans limit access, by making it difficult for children to see pediatric dentists and other specialists.
"Within managed care, you have to get the Pope's dispensation to see a pediatric dentist," said Lynn Kersey, executive director of the nonprofit Maternal and Child Health Access.
After four months, Itzel ultimately received care, but only when Monica Ochoa, the oral health advocacy coordinator for the nonprofit, intervened and went directly to the dental plan to speed the referral.
Even that didn't work. So she helped Itzel's mother, Isabel Lopez, switch her daughter from managed care to fee-for-service.
One week after the switch, Itzel plopped into a dentist's chair and got two crowns and three fillings.
"I got the run-around from a lot of different people at the plan. One person would say, 'Call this number.' Another would say, 'Call that number'," Ochoa recalled. "I can only imagine Itzel's mom trying to do this on her own."
Managed care vs. fee-for-service
Under managed care, the state contracts directly with private dental plans, paying them a monthly fee – currently about $11.50 – for each child, whether or not the child actually sees a dentist. 
The plans pay clinics and dentists a lesser amount per month to provide the care. Fee-for-service, on the other hand, allows dentists to bill Medi-Cal for services, which results in a substantially higher reimbursement.
Jacks, the pediatric dentist, provided a comparison:
For Medi-Cal managed care patients, he receives $4.29 to $5.65 per month per child to provide services, from cleanings to fillings.
Under fee-for-service, Medi-Cal pays between $75.24 and $99 for a typical exam for a new patient, including X-rays, cleaning and fluoride, he said. 
In Los Angeles County, if parents don't actively sign their child up for a managed care plan, they default into fee-for-service, state officials say.
It's hard to tell how badly the managed care plan has performed by looking at LA County's overall numbers: In fiscal year 2010-2011, 49 percent of the roughly 900,000 Los Angeles County children on Medi-Cal saw a dentist, about the same rate as kids statewide.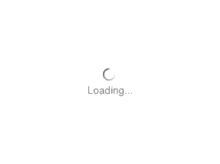 But drill deeper and the discrepancy becomes clearer: 55 percent of kids on fee-for-service saw a dentist compared with 23 percent on managed care.
Since the vast majority – 83 percent – of LA County kids on Medi-Cal use fee-for-service, they boost the county's overall rate.
Erica Mata, an office manager at a dental clinic in Baldwin Park, said she has witnessed a spike in patients struggling with managed care in the past year.
Her clinic accepts fee-for-service Medi-Cal, but not Medi-Cal managed care. However, a growing number of parents with kids on managed care are showing up at the clinic, she said, frustrated and begging for help because they can't get treatment for their kids.
"Normally, the kids have been in pain for months," Mata said. "Most of these cases are severe because the kids are not even eating."
When these patients show up, Mata often calls Ochoa, asking for help to switch the children onto fee-for-service Medi-Cal.
"I get about 10 calls per week from people having problems accessing care under managed care Medi-Cal," Ochoa said.
State, dental plans respond
In February, the CHCF Center for Health Reporting published a story in The Bee about Sacramento County's dental managed care program that gave examples of children who endured pain, some for more than a year, as they awaited treatment. The report sparked a flurry of outrage and response, including a proposed law to make Sacramento's dental managed care program voluntary.
Critics have aimed much of their ire at dental plans and the state Department of Health Care Services (DHCS), which administers Medi-Cal.
In response, DHCS director Toby Douglas recently announced that his department plans to give Sacramento children the fee-for-service option under some circumstances.
Douglas has promised quicker resolution to complaints from patients, better enforcement and said the department will get tougher on plans that fail children, either by withholding payments or terminating their contracts. The department said it will take these actions in Los Angeles as well.  
The department also is beefing up new contracts that will take effect in January in Sacramento and July 2013 in Los Angeles County, he said.
Access Dental, which represents about 110,000 children on Medi-Cal dental managed care in Los Angeles County, also said it is taking steps to improve usage, including writing letters and making phone calls to members in Sacramento and LA.
State data show that 21 percent of the children with Access Dental in Los Angeles County saw a dentist last year.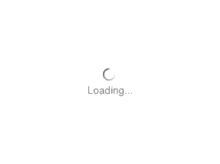 "We are already seeing a significant increase in utilization," said CEO Reza Abbaszadeh. "We would like to correct all of these things overnight, but the truth is, when you work with hundreds of dental offices, it is going to take time."
Abbaszadeh noted that the rate that California pays to plans is among the lowest in the country. If rates are too low, dentists won't participate in the managed care network, he said.
"We are in discussions with another state in regard to their Medicaid program. The rates are 2½ times the rates in California," he said.
Though fee-for-service isn't perfect, Jacks said, it better helps him serve the needs of the Medi-Cal population. Children on Medi-Cal tend to have major, untreated decay and require significant – and expensive – care, he said.
In theory, he said, a dentist would perform major work up front, then less-expensive preventive care over time. If the dentist kept the patient for a decade, he said, the $4 to $6 per month payment would add up and make participation in managed care possible.
But the reality is that Medi-Cal recipients tend to be transient, and drop in and out of the program, he said.
At the peak, Jacks had 3,500 Medi-Cal managed care patients assigned to his practice. Now about 330 remain, he said.
It worries Jacks that one of Gov. Brown's budget proposals would transition about 900,000 children who are in the Healthy Families program statewide into Medi-Cal. Under this scenario, dental managed care would be instituted in counties that were previously only fee-for service, and the rates that plans receive to provide coverage to this population would drop.
 "Our real concern is that what's going on in Sacramento and Los Angeles is a microcosm for what could happen statewide," said Gayle Mathe, policy development director for the California Dental Association.