On the streets of Oakland, new hope for black infants
In the roughest neighborhoods of Oakland, Sandra Tramiel carries a baby scale in her knapsack as she undertakes a profound mission: saving Alameda County's black children from death before their first birthday.
Tramiel is a public health nurse, a foot soldier in a decades-long battle waged here and across the country to reduce the disproportionately high death rate of African American newborns.
In Alameda County, which has the highest proportion of African Americans in the state, there is new evidence that efforts like Tramiel's home visits are paying off.
The rate of black infant deaths is on the decline, having dropped to 8.05 per 1,000 live births between 2007 and 2010, one of the lowest rates in the state. 
The statewide black infant mortality rate of 9.5 deaths per 1,000 live births in 2010, the most recent year for which data is available, is still agonizingly high, but for the first time the number is below double digits. The state saw a 21 percent drop from 2008 and 2010.
While researchers say they want to see the statewide decline sustained for several years before declaring it a trend, these gains – and other similar declines across the country – could have powerful health and social significance for the state's African American population.
"It's exciting around the country to see these places that have been successful. Boston has seen success. Washington, D.C., has seen success. … Alameda County has certainly been a major leader," said Fleda Mask Jackson, a member of the Department of Health and Human Services Advisory Committee on Infant Mortality.
Still many deaths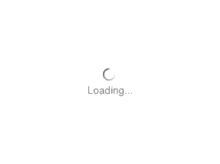 State health officials are proud that California's infant mortality rate now ranks fourth-best among all states in the nation.
Yet they also point out that California's black infants continue to die more than twice as frequently as white children, whose infant mortality rate stands at 4.1 deaths per 1,000 live births.
And in a global context, California's improved African American death rate is roughly the same as that in Sri Lanka, Botswana and a host of other developing nations.
Convinced that their work is helping to erase the long-running racial disparity, Alameda County deploys Tramiel and 14 other staff members as part of a federally funded, $2 million-a-year campaign to educate and support at-risk mothers and mothers-to-be. 
Tramiel remembers her first case nearly a decade ago. A 2-month-old girl named Tatiana died of sudden infant death syndrome as she slept in her mother's bed.
"I'd never seen a tiny coffin before. I remember how hard it was for the family to pull together," she said while driving through Oakland on her rounds.
Tramiel was assigned to work with the grieving mother, Laurie Lawson, now 28. Among the topics they discussed: the importance of cribs. Due to some traditions and sometimes the cost, use of cribs has lagged in the African American community. Although there is some debate, SIDS has been linked to babies sleeping in parents' beds.
Tramiel, 66, said she told Lawson about how she had lost a child six months into her pregnancy when she was in her 20s.
"It wasn't coming from a place where I was applying book and theory to the situation," she said.
Lingering success
The bond the two women formed continues. Lawson says she changed her sleeping habits, and now she has two healthy children: Amaya, 8, and De'jon, 5.
Recovering from the loss of Tatianna was difficult; dealing with the blame from her family only compounded her grief, Lawson said.
"I had my husband and (his) mom saying, 'You killed my daughter, my granddaughter,' " said Lawson, whom authorities cleared of any wrongdoing. "Even to this day, sometimes I still have this fear of sleeping." 
With Tramiel's support, Lawson stayed with her husband, Thurmond Hollins, through their daughter's death and even as he served five years in prison for robbery.
Since his release, Hollins has found a union construction job. He credits Tramiel, marriage counselors and his incarceration to changing his perspective.
He no longer blames his wife.
"I really can't do her like that," said Hollins, 31. "She already has a lot of guilt, stress, hurt and blame."
These outreach programs are only one reason infant mortality rates have dropped. In the 1930s, death rates were almost 10 times higher. Medical advances, improved prenatal care, fewer mothers who smoke, child safety seats and reductions in teen pregnancy have led to significant declines in infant deaths.
The national rate for all infants, which topped 50 deaths per 1,000 births in 1935, has fallen to 6.8. Yet gains have slowed over the last decade, and the United States' rate has fallen to 50th in the world, one of the worst among developed countries, according to U.N. data.
Moreover, the racial disparity in the United States has been growing for much of the last century. 
In the 1930s, black infant deaths were 50 to 60 percent higher than white deaths; by the end of the 20th century they had become 150 percent higher.
Experts like Mask Jackson say that infant mortality rates reflect a community's access to health care, and its social, economic and environmental well-being.
"This is really is one of the barometers of equality," added Mask Jackson, who is also president and CEO of Majaica, an Atlanta think tank focused on America's uneven birth outcomes. "Each community is not going down at the same rate. There is still a disparity." 
Federal assistance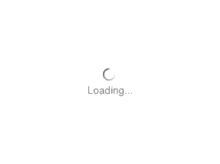 Alameda County has chipped away at the black infant mortality rate since 1991, when 17.7 deaths per 1,000 live births the previous year qualified it for the national Healthy Start program.
The Healthy Start program, established by President George H. W. Bush with 15 startup programs including Alameda's, now encompasses 105 projects nationwide.
The programs focus on reducing barriers to health care, providing prenatal care and promoting better health behaviors. They address needs like nutrition, housing, counseling and career support.
"Certainly, we're very hopeful," Dr. Michael Lu, the federal administrator of Healthy Start, said of reductions in infant mortality. "But on the other hand, there's still a lot of work to be done. There's still more than a two-fold gap" in racial disparities.
Known as the Improving Pregnancy Outcomes Program, Alameda County's Healthy Start effort is financed with about $2 million a year from the Department of Health and Human Services.
With a staff that includes nurses, community outreach workers, health educators and support workers, it reaches as many as 400 families a year.
"I think that where our program has been set apart from other programs of this ilk is we are very grounded in the community," said Kiko Malin, Alameda County's director of maternal child health programs.
"We're listening to women, and responding to their needs," she added. 
In-home care offered
Malin's nurses enter homes in black neighborhoods with the highest infant mortality rates, an area that covers nine Alameda County ZIP codes.
Office visits are also part of the program.
Aminah Robinson, an Alameda County Community Health Outreach worker, meets regularly with Mori Franklin, 22, whose obesity and diabetes puts her pregnancy at risk.
Like a stern sister, Robinson prodded Franklin about her diet during a recent session in San Leandro.
Franklin has a way of smiling and agreeing in a singsong voice, implying she is following the nutrition plan outlined for her. But with a few extra questions, Robinson discovered that the chicken she's been having for dinner was covered in gravy, and the greens she's been eating were fried.
Robinson reminded Franklin that she's not just eating for herself. She turned to a section from "Life Unto Life," a pamphlet health workers give to mothers so they can understand how a fetus develops, week to week. She reads from weeks 28 to 30:
"The fetus has the ability to breathe air in and out of its lungs," Robinson read. "The brain enters a period of rapid growth … The eyes can now open, close, and blink."
Franklin promised to work on her diet.
Baby showers
The Alameda County program identifies its mothers though referrals from other public agencies, but more often locates them through contacts with churches, hair salons and walking the sidewalks.
Three times a month, the county health department holds Club Mom baby showers for pregnant women.
The showers can draw more than 60 women on a weekend day. They are advertised with flyers and other means, but mostly through the work of "peer health leaders." These community ambassadors make $125 a month for finding and documenting contact with 20 women. 
They are expected to attend two meetings a month as well, and receive their payment in grocery store gift cards.
Many of the ambassadors have attended the showers, which often draw repeat visitors.
At the gatherings, baby games are played. Men are discussed. There's laughter, and a few tears.
There are also sessions on new ways to track the health of your child. A recent one showed expecting mothers how to "kick count."
The women placed their hands over their bulging bellies and were told to find a quieter setting later, then feel for 10 fetal kicks, rolls or other movement within a 2-hour period. 
The American Pregnancy Association reports that kick counting is important for women with high-risk pregnancies and could prevent stillbirth.
Tramiel led a recent session. She asked the women, many of them newcomers: "How many of you are doing kick counts?"
None raised their hands.
She took note, then followed up: "How many of you are going to do kick counts?"
Every expecting mother raised her hand.
CORRECTION: An earlier version of this story quoted Laurie Lawson as saying that her mother was among family members who initially blamed her for the sudden infant death of her child.  Rather, it was her mother-in-law who initially blamed her, Lawson said.