Paramedics constantly serve same patients
This is the second in a five-part series, which originally appeared in UT San Diego. Part 2: The streets.
The engine of Fire-Rescue Co. 7 heaved out of the station on a recent night — wailing past couples bound for the Gaslamp Quarter straight to a man who was sprawled, legs akimbo, on a dirty third-floor walkway.
The address was familiar: a Father Joe's Villages housing complex. The victim was recognizable: an epileptic man with a history of substance abuse whom firefighter/paramedic Dave Stepp treated blocks away just days before.
"Relax. Sit back. Relax. You've had a seizure," firefighter Tim Hill reassured the patient, as Stepp opened a toolbox of medications. Hill placed his thick boots on each side of the man's body and stood over him at 200 pounds. He knew firsthand that seizure victims can recover violently, and did not want to see the needle about to be injected by Stepp reversed in a struggle.
"Was he full-on convulsing?'' Stepp asked a gallery of onlookers who leaned on the walkway rail.
"He was flopping. It looked like his head and shoulders and stuff," answered a voice from the crowd, as another crew member cradled the victim's head through rubber gloves.
The 47-year-old man, later identified as Douglas Rickey, is one of the city's estimated 1,136 frequent emergency services users, or "frequent fliers," as first responders cynically dub the mostly homeless patients. And this — a routine call for the four-man crew — is the merry-go-round of medical care provided to the needy population night after exhausting night.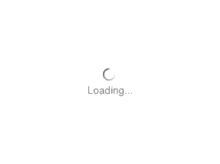 "Frequent fliers and their caregivers are stuck in a revolving door of transports, expensive tests and discharge instructions that the patients either refuse to follow, or are unable to follow," said Dr. James Dunford, medical director for the city of San Diego.
Dunford, in charge of a $211 million budget that funds 1,182 personnel on the front lines, added: "Millions of taxpayer dollars are being squandered on people who repeatedly use 911."
His office defines a frequent user as someone who is on course to turn to the 911 system at least six times a year. An evaluation of 911 responses conducted by his staff found that they will ring up more than $20 million in fire and ambulance bills this year alone.
So in an era of dwindling budgets and burgeoning need, Dunford is working with United Way of San Diego "Home Again" Commissioner Brian Maienschein to coax the most chronic frequent users from the streets by providing a coordinated system of medical care, complete with housing and supportive services.
The reason: It is much cheaper to provide frequent users the broad array of assistance than leave them on the street in constant need of ambulances and emergency rooms.
"This has become a vanguard to the approach from a national level," said Don Lundy, president-elect of the Mississippi-based National Association of Emergency Medical Technicians, which represents 32,000 EMS workers nationwide.
But Lundy, who discourages crews from using the "frequent flier" label because he finds it disrespectful to people in need, cautioned that in an age where both private and public medical insurance coverage is marked by long waits for a doctor's appointment — if you have coverage at all — 911 will increasingly become the only reliable option.
In addition to the medical and fiscal questions, EMS personnel have noticed another pressing problem. Dunford and many first responders in the city believe that treating frequent users has undermined the city's ability to get a fire truck to a resident's door in a lifesaving response time.
Instead of saving people from flames and smoke, Stepp and the crew mostly wade into an epicenter of medical need — 24-hour shifts 10 times a month.
Those districts each had between 251 and 550 such calls during a nine-month period ended on Dec. 15, 2011. Small in both population and square miles, District 7 received 263 frequent user calls during the period, making it an intimate community of frequent users and the firefighters who must care for them.Of the city's 47 districts, Engine District 7 joined six others receiving the highest concentration of frequent user calls, according to 911 data compiled by San Diego Fire Rescue for this story.
"A day at sevens is like 'Groundhog Day,' " said Stepp in an email. "Same people, same reason, different day."
Citywide, 17.2 percent of San Diego Fire Rescue calls are from frequent users, according to the department's data. And it takes a toll.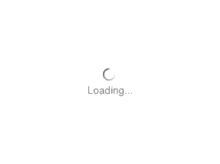 By law, Dunford said, if a fire crew responds to a medical call, it must stay with it until the person is treated and readied for ambulance transport to an emergency room. That means if a fire call comes in the meantime from their district, the engine must ignore the blaze. Another company responds, but sometimes from farther away.
"Now, you're looking at a 10-minute response…" said Stepp, who like most emergency workers knows seconds can be the difference between life and death.
The crew finds that very few of its frequent user calls come from Barrio Logan, where their station is located. Instead, they come from near downtown, where gleaming new apartment buildings share the street with the tents and tarps of the homeless; where residents step over frequent users collapsed in their doorways.
"Bernice" … "Richard" … "Peter" … "Rogelio" … "Rudy" … "Whitey," Stepp, the medical arm of Engine 7 said in a roll call of frequent user names aided by the rest of a tightly knit San Diego Fire-Rescue crew.
"Whitey" is Joan Kloh, 51. Stepp knew her from the tattoo on the back of her neck bearing the nickname of an old boyfriend. Her search for a new life free of substance abuse — and frequent 911 use — will be the subject of a story in this series.
"She was a monster," Stepp remembered, describing how he had to restrain her arms and legs and fit her with a mask to keep her from spitting on him. He is skeptical that she can change, and statistics back up his doubts.
Research has found that, even when offered coordinated medical coverage, frequent users are often unable to change years, sometimes decades, of behavior that has become the quickest way for them to visit the hospital.
In a national review published in the Annals of Emergency Medicine in 2010, only 15 percent of frequent users were uninsured, yet most were still primarily calling 911.
All of the frequent users encountered for this story suffered from traditional ailments such as diabetes under layers of substance abuse and mental illness. Some used 911 to seek prescribed medications that can become a substitute for street drugs. A semi-synthetic morphine called Dilaudid was demanded by some frequent users upon arrival at the emergency room.
"Many of these patients are health illiterate and have complex psychosocial needs," Dunford said.
Rickey, the seizure victim helped by the Engine 7 crew on a recent night, said later that he is enrolled in a health program at Father Joe's Villages.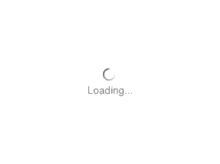 "I've collapsed a few times since then from seizures, and other people call 911," he said."I'm not taking my Keppra," he said of an epilepsy medication given to him through the program. The drug produces sleepiness, fatigue and poor coordination, and Rickey said it rendered him unable to search for a job. He said he does take his Dilaudid, also prescribed. It is also known to increase the likelihood of seizures in some patients.
Stepp adds the man to his ever-growing list of concrete and blacktop clients. He's watched the nephew of one frequent user — a diabetic man whose insulin routine has been thwarted by alcoholism — grow into a young adult between 911 calls. Firehouse talk turns to a young couple setting up a tarp in the shadow of Petco Park, the woman a few months pregnant. Stepp predicts matter-of-factly: "We'll end up delivering that baby."
Frequent users become so familiar with the routine health questions asked by paramedics during a 911 call that they often answer them before they are asked. But they also legitimately need 911 more than the rest of the population, because years of wear and tear on their bodies and exposure to the elements have made them susceptible to medical emergencies.
The Engine 7 crew saw this first hand. On another call, they rushed into the clinic at the Villages, where they treated a frequent user who showed signs of a heart attack. The patient declined to be named in the story.
Without the proper equipment to treat a heart attack there, the doctor who was giving him a checkup at the time called paramedics. This 911 call was unavoidable.
Despite such complexities, Dunford said the alternative is to watch the cost of emergency treatment continue to climb and to see frequent users deteriorate and die on the street.
As he winds down from another call, and the truck heads back to the station, Stepp offers a tour of the district's frequent-user landmarks through the rig's intercom. He points to a trolley station, where addicts frequently black out behind a convenience store. There's a room-by-the-week inn where an ambulance once responded to a man who pricked his finger with a kitchen knife, in order to call 911 because he was out of psychiatric medications.
A few blocks from the station, the engine is framed by an overpass, and Stepp motions toward a gutter.
"There was one guy," he said. "He was covered in bugs, those jiggers, where they were crawling so thick they're actually making waves under his skin. When we tried to read his temperature, it didn't register, he was so hypothermic. We covered him in heat packs, blankets, and turned up the heat in the ambulance so high everyone was dripping with sweat.
"I'd seen him before. … He died at the hospital later," Stepp said. "I never got his name."