Patient, Heal Thyself
This article first appeared in The Fresno Bee
TULARE — Steven Moyer was prescribed anti-depression medication to help him focus on a new start, but the teenager swallowed the pills in search of an end.
"I thought I would never add up to anything," said Moyer, a ruddy-cheeked 19-year-old patient of the Tulare County mental health system. "I attempted to commit suicide with the medication my doctor gave me."
A 24-hour emergency room watch after the 2013 incident led to a new doctor, ongoing therapy, and county-funded housing for the young man whose history includes foster care and homelessness.
Yet as Moyer continues his own recovery, he also has become a building block of what Tulare officials call a revolutionary approach toward mental health services that was years in the making before its formal kickoff in January.
Tulare County's "Mental Health Redesign" operates on an idealistic principle: Put unquestioned faith in the mentally ill to heal themselves.
If it succeeds, experts in the field believe the experiment could become a new standard throughout California.
Utilizing funds from Proposition 63, which requires counties to become more effective and innovative in treatment, the effort enlists patients to work alongside professional mental health staff. The patients guide their own recovery and that of their peers.
The impact has been revolutionary for patients, their families and the staff helping them, said Timothy Durick, director of Tulare County's Department of Mental Health and architect of the "peer" approach. "The old adage was if you had serious mental illness, that was a lifelong impairment.
"We are going to try to instill hope that there is recovery from this illness, and that patients don't have to be ashamed. They can live their life and become productive members of this community."
Peer counseling in limited ways has gained a foothold in several California counties. But Tulare has decided to adopt the method throughout its $62.7 million mental health system.
"They are trailblazers," said psychiatrist Mark Ragins, a leader of the so-called "Recovery Movement" whose Long Beach mental health facility has become an international training hub for peer systems. "They are one of a small handful of counties on the cutting edge of implementation."
If the mission is humane, its goals are practical, said Durick: Use peers to cut mental health costs for participating patients by as much as 20% annually. Then use the savings to reach more in need.
Second, transition at least 50% of peers out of the county mental health system within two years into a primary care setting where their illnesses are controlled by medication.
"Would a family prefer to hear that their loved one will always be a county mental health patient and they will always have to take care of them?" asked Durick.
"Or, would they like to hear that their loved one can get a job, and live an independent life?"
Voice in treatment
Even before the redesign's formal implementation, a leadership team of a dozen mental health patients met weekly to formulate treatment strategies that seek to redefine the doctor-patient relationship.
"We have a voice in our own treatment," said Juaniece Armstrong, 47, the group's organizer who has a 20-year history of borderline personality disorder, post-traumatic stress disorder and bipolar disorder.
"We engage them in what works and what does not."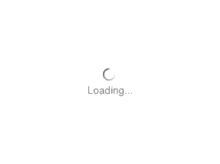 That's just a start.
Working beneath the patient leaders are 180 peers like Moyer, who are given stipends of $50 to $100 a month, plus bus fare if needed, to be foot soldiers of the system. They represent nearly 2% of the county's mental health outpatient load of 9,500, and more peers are enlisted every day without limits on how many ultimately will participate.
The peers are divided into six teams that meet regularly and fill roles once the select domain of salaried caseworkers. For example:
One team provides mentorship to patients already in the system, but still resistant to care and at risk of straying from treatment.
Another has begun working with local rescue mission staff to identify homeless people in need of mental health and housing services.
A third group reaches out to patients struggling through severe mental health impairment. It offers consultation to family members and works with county staff to come up with a plan on how to assist the patient's recovery.
Funding comes from the Mental Health Services Act — or Proposition 63 — which passed with 53% of the statewide vote in 2004. A so-called "millionaire's tax," the proposition levied a 1% tax on personal incomes above $1 million, and it has since been criticized for failing to meet its core mandates.
Those include requirements that its $11 billion in funds be used exclusively to expand mental health services. Counties are prohibited from redirecting funds to fill budget gaps in other programs.
Seventy-five percent of the funding is to be used for direct services to those with severe mental illness. The other 25% is earmarked for programs geared toward prevention, early intervention and innovation.
A review by the California State Auditor in August found a lack of monitoring by government agencies.
Media reports focused on questionable "innovations" in treatment such as yoga and acupuncture for mental health patients using Prop. 63 funds.
Oversight was reassigned to the California Department of Health Care Services this year. DHCS spokeswoman Carol Sloan wrote in an email that the agency has begun audits of programs statewide. But Sloan said there was no required date, or even informal timeline, for the audits to be complete.
Treatment methods
There is no yoga or acupuncture for Tulare's patients. More than a dozen people who were interviewed for this story suffered profound psychological trauma, and each said the peer system helped keep them on track.
But a watchdog group that pushed for the state audit said Tulare's approach should not go unquestioned when it comes to spending Prop. 63 funds.
D.J. Jaffe, executive director of Mental Illness Policy Org., a California-based effort, pointed to a study last year by The Cochrane Collaboration, a respected nonprofit health research organization that examined the records of mostly U.S. patients who had been part of the peer approach.
In a random sampling of 2,976 patients (none in the Tulare program), it found they ended up homeless, in jail, or dissatisfied with treatment at the same rates as traditional patients.
Ragins said such studies can miss the mark because they ask leading questions of patients who are only partially receiving peer support.
But proponents of peer support believe it deserves to become the favored method in California to aid the recovery of nonviolent patients with severe mental illness. Jaffe said a court-ordered approach to get potentially dangerous mental health patients off the street is more imperative.
Passed in 2002 and now an effort that recently has gained attention throughout the state, Laura's Law allows a judge to order involuntary treatment for the severely mentally ill who ring up big hospital and incarceration costs while refusing care.
While a number of counties are considering adoption of the law, only rural Nevada County, northeast of Sacramento, has fully implemented the measure.
Nevada County was home to Laura Wilcox, the law's namesake who was killed by a patient who refused treatment.
Durick said Laura's Law has added to the conversation on how society best responds to mental illness. But he called it "the antithesis" to his peer-driven wellness approach, which is voluntary for patients.
"At best," he said, "the jury is still out on the utility of (Laura's Law) from a clinical and fiscal perspective."
Using peers
Tulare officials have worked with Ragins since 2006 on implementing a peer system. The county has paid $13,200 in fees for its mental health staff to attend training sessions at Ragins' facility, The Village. There, cafeteria cooks to caseworkers have suffered from mental illness themselves.
Ragins said Tulare is breaking new ground with the weighty responsibilities it is giving to peers, allowing them on a countywide level to work alongside formally trained mental health professionals.
But he pointed out that even his operation in Long Beach, which serves mental health patients who have been homeless or in jail, has had setbacks when assigning them jobs.
It typically took six or seven attempts to find the right combination of responsibilities so that a patient was truly able to contribute, he said.
Still, Ragins added, finding peers the appropriate roles ultimately resulted in systemwide benefits.
"We're hiring them because they can work effectively, often in ways we can't," Ragins said.
Every Tulare County peer who offers guidance to other patients must have those duties cleared by regular mental health staff. Peers are forbidden from offering treatment or medications.
Some patients simply are not able to take on the peer role and must remain in clinical services, said Kent Henry, Wellness & Recovery manager for Tulare's mental health systems, and Durick's manager of the program.
"Yes, we're going to have situations where we are going to fail," Henry said. "There are going to be mistakes that are made."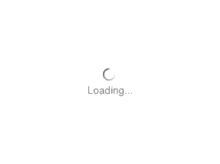 But responsibilities are growing for veteran patients like Armstrong, who is a study in peer success and has helped the county implement the plan.
She designed "Passages," a course in which patients leaving the mental health system for primary care go through a 12-week process of learning what their new social and treatment responsibilities will be.
The course ends with a graduation ceremony, and all graduates are encouraged to be peers to incoming patients.
There was a time when Armstrong couldn't envision such responsibilities.
Her mental health struggles became overwhelming when she discovered that a husband who had sexually abused her was doing the same to their then-7-year-old daughter.
Armstrong had been in a so-called "5150" involuntary psychiatric hold in Fresno at the time of her daughter's abuse.
"I thought she was angry at me for going away," Armstrong said. "I didn't know until she told me she was being hurt. At that moment, I had a complete breakdown."
Armstrong's ex-husband died in prison, and she has worked to repair her relationship with her now-grown daughter, who works in Colorado as a mental health professional.
Armstrong met her partner, Patsi Ornelas, 47, after the discovery of her daughter's abuse, and treatment took hold as their relationship grew.
"She found me. She said, 'Are you hungry?' I was 110 pounds at that point," said Armstrong, who lives with Ornelas and her aunt, Virginia Vargas, 70. "From that day forward, I have not stopped taking my medication."
Armstrong acknowledges that the duties she now handles would have to be set aside if she relapsed, a distinct possibility for even the most promising patients.
She need not look any further than her predecessor, Synda Burney, 38, of Visalia, for confirmation.
Burney said she has been diagnosed with major depression, and has experienced psychotic episodes and borderline personality disorder since the age of 12.
"I didn't think it would ever be any different because it never had been any different. I don't remember my childhood," said Burney, whose recovery is currently on track.
She credits her work as a peer for providing the needed focus.
Burney initially was asked to take on Armstrong's leadership duties, including design of peer programs.
But the demands of her treatment made it impossible for her to organize a plan for others on a consistent basis.
Still, she was able to create a system in which peers serve as greeters, counseling new patients on what to expect from the treatment.
Minimizing problems
Much of the mission in Tulare is to prevent patients from getting to Burney's state of memory loss and psychosis if their illness goes untreated.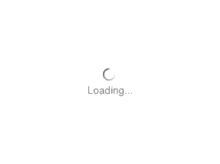 Joe Gonzales, 22, Moyer's roommate and a fellow patient, has signposts of psychological trauma etched into his skin. He wears tattoos on both shoulders and his back in memory of his father, uncle and aunt, who all died in the same year. Gonzales was 14 at the time.
A car accident took his uncle. Complications of diabetes took his aunt.
His father died of a heart attack that struck the day before Gonzales was going to start eighth grade.
Gonzales tried to resuscitate his father, but he died as his boy pumped his chest and breathed into his mouth.
"He was unconscious … I've had depression and suicidal thoughts" since, said Gonzales.
After five months in the program, Gonzales said his caseworkers are encouraging him to transition into primary care because he has done so well.
He has stuck with his medication and found regular work in construction. But he says he is not ready to leave the peer support provided by the program.
When asked if he still thought of suicide, he said: "Sometimes I do."
Moyer, who needles his older roommate about video game scores and decorates the door to their shared bathroom with yellow crime-scene tape, has plotted his own direction.
He has taken advantage of mental health career certifications offered in Tulare's program and sees a future in the mental health field.
He forms meetings for the Transitional Age Youth program that is a part of Tulare's peer approach. It provides housing to patients between the ages of 18 and 25 who were once homeless. Moyer recently led a session where patients expressed themselves through art.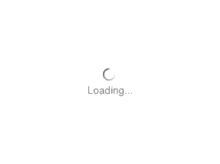 But Moyer's duties are not just to paint pictures.
He has met formal conditions of his county-provided housing over the last six months, like getting a driver's license and looking for a job.
He said his suicide attempt was driven not only by disappointment in himself, but by his parents giving up on him.
He was dealing drugs when they turned him over to foster care. But they have reconnected, Moyer said, through peer work's gift of a more purposeful life.
"My parents were disappointed in me. I was disappointed in living," he said. "We have a great relationship now."
Video of Tulare County Mental Health Redesign discussed