Safety Net Hospitals Hit Hardest by Medicare Fines
This article originally appeared in The Bakersfield Californian.
Hospitals that treat California's poorest patients, including local ones, are faring badly under the Affordable Care Act's drive to improve quality.
Under ACA authority, Medicare is imposing fines on safety net hospitals at twice the rate paid by other hospitals, according to an analysis by the Center for Health Reporting.
Two local safety net hospitals, San Joaquin Community and Bakersfield Memorial, are among the 25 most heavily penalized in the state.
"The safety net hospitals are dealing with a population that's sicker by the time they show up at the hospital," said Alice Chen, a health economist at the University of Southern California. "This stacks the deck" against them.
Medicare — which is typically about 40 percent of a hospital's income — is fining hospitals nationwide about $2.2 billion this fiscal year for falling short on quality measures. Most California hospitals are paying fines. The California total: close to $150 million, according to the Center's analysis.
California safety net hospitals, where more than half the patients are on Medi-Cal or uninsured, are paying fines averaging 0.89 percent of their annual Medicare payment. Non-safety net hospitals are paying an average of 0.41 percent.
Statewide, Emanuel Medical Center in Turlock is paying the largest fine, 3.37 percent. San Joaquin Community is in third place, paying 2.6 percent. Bakersfield Memorial is paying 2.06 percent.
Although the fines are relatively small given the hundreds of billions of dollars spent on health care, most safety net hospitals operate on thin profit margins or lose money.
Beth Feldpush, senior vice president of America's Essential Hospitals, a trade group for safety nets, said her members' "average operating margin is negative .4 percent. … When you have negative funding, a couple hundred thousand dollar penalty can make a big difference."
As part of its goal to "bend the cost curve" of American medicine while offering incentives to provide better care, the 2010 Affordable Care Act mandated that Medicare use an array of fines and incentives to discourage readmissions, punish hospitals with high infection rates and reward those that use best practices.
The stakes for hospitals, relatively small now, could grow large.
In January, U.S. Health and Human Services Secretary Sylvia M. Burwell announced that Medicare would link 90 percent of its payments to quality measurements by the end of 2018.
The federal government is betting that fines can improve patient safety while reducing costs. Early signs suggest the strategy may be working. In May 2014, the government reported, the incidence of hospital-acquired infections declined between 2010 and 2012 by 9 percent, preventing 15,000 deaths. The number of Medicare patient readmissions fell in 2012 and 2013 by 150,000.
"To some degree, the passage of the (Affordable Care) Act was a wakeup call to the hospitals," said Cristina Boccuti, a Medicare analyst at the Henry J. Kaiser Family Foundation.
San Joaquin Community and Bakersfield Memorial officials say the fines are based on old data and they've implemented patient safety initiatives to reduce readmissions and infections.
San Joaquin says it supports tying incentives to hospital performance; Memorial says it supports healthcare reform's goals, "including efforts to improve the quality of health care in our community."
READMISSIONS
Over the past three years, Medicare has ramped up fines on hospitals that readmit Medicare patients within 30 days of discharging them. Readmissions are thought to be both costly and potentially dangerous to patients.
The fines can now reach 3 percent of a hospital's annual Medicare payment for readmitting an excessive number of patients for five conditions: heart failure, heart attack, pneumonia, chronic obstructive pulmonary disease, and hip and knee replacements.
Safety net hospitals in California are paying bigger readmission fines than other hospitals: 0.38 percent of Medicare revenue on average compared with 0.28 percent for other hospitals, according to the Center's analysis.
Among the state's 25 most heavily fined hospitals, the worst for readmissions was Chinese Hospital, a relatively small non-safety net facility in San Francisco. It paid a 2.16 percent readmission fine.
San Joaquin is paying a 1.03 percent readmission penalty. Its readmission rate was high in all five categories. Bakersfield Memorial is paying 0.54 percent, and was slightly high in all five categories.
Safety net hospitals are failing to meet readmission standards, their defenders say, because their patients are poor. Because they're poor, patients put off going to the doctor until they're very sick. Because they're poor, patients often don't have relatives who can drop everything and care for them after a hospital stay.
This "significantly influences care once you leave the hospital walls," said Alyssa Keefe, California Hospital Association vice president.
Think about a patient with congestive heart failure, said David Perrot, the hospital association's chief medical officer. That patient needs careful monitoring after leaving the hospital. Someone must watch his diet and take him to the doctor for follow-up visits.
If the family can't do it, then it falls to the hospital to create and pay for a program that does.
At the same time, all those readmissions may be saving some lives. Researchers at Emory University reported in the journal Health Affairs in August that California safety nets were reporting lower death rates 30 days after admission for heart attack, heart failure and pneumonia than their non-safety net peers.
Asked if the makeup of San Joaquin Community's patients was driving up the hospital's readmission rates, spokesman Jimmy Phillips said it refuses to make such excuses.
Instead, he said, the hospital has worked hard to improve its readmission rates. He pointed out the 2015 fines are based on measurements taken between mid-2010 and mid-2013 and the close of that period was about when "the real intentional work began" there to tackle readmissions.
"We've really enhanced our case management staff to give personalized care to patients in the hospital," Phillips said. That includes coordinating care with the places patients go after hospital discharge such as long-term care and rehabilitation facilities.
As to how San Joaquin's numbers got so bad in the first place, Phillips said that's hard for him to say because there's been a lot of administrative turnover since mid-2013.
"It's difficult to speak to what was done in the past," he said. "All we can do is move forward and know we're seeing the benefits of the steps we are taking."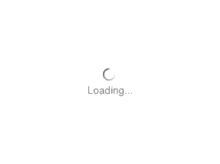 HOSPITAL-ACQUIRED CONDITIONS
This year, for the first time, hospitals will lose 1 percent of their Medicare reimbursements if they are among the worst quarter of those whose patients acquired infections or other conditions while under treatment.
Both Bakersfield Memorial and San Joaquin were among that worst quarter of hospitals nationwide.
One widely accepted estimate is that 1 patient in 25 gets a hospital-acquired condition. And that may be low.
"We don't know for sure how many die from medical error — two (hundred thousand) to 400,000," said Peter Pronovost, an expert on hospital-acquired conditions at Johns Hopkins University. "It could be the third leading cause of death" after heart disease and cancer.
The statistics are vague, Pronovost said, because nothing forces hospitals to be transparent about death investigations.
"We ought to have better measurement systems," he said.
On that, at least, hospitals agree. In a December report, America's Essential Hospitals, the safety net trade group, said the government is relying too heavily on billing records, where coding errors can creep in.
Billing records rely on a cadre of coders to create them. Coders spend their days translating medical records into machine-readable letters and digits for Medicare and private insurance companies.
Pronovost believes that the safety net hospitals are committing many more coding errors as a result of employing fewer coders than other hospitals, and are being disproportionately punished by Medicare. This year 34 percent of California safety net hospitals drew fines compared with 22.5 percent of other hospitals.
Pronovost contended that the variation between safety nets and other hospitals can be attributed to "80 percent coding and 20 percent quality of care."
That can be solved by "cleaning up the coding," Pronovost said. "But to fix it you have to have money, and safety nets don't have money."
Another problem: Medicare relies on old data. The fines it is issuing this year, both for readmissions and for hospital-acquired conditions, are based on information collected in 2013 and earlier.
That means that even if a problem has been fixed, the hospital is still being fined. And if the hospital believes the earlier data is faulty, there is really no way to prove it.
"It's kind of hard to get feedback from a doctor on a case that's a year-and-a-half old," Pronovost said.
San Joaquin also argued that Medicare's data are old and the hospital is improving its practices.
Last June, in fact, San Joaquin announced it was one of only 10 hospitals nationwide to receive the Premier Inc. award for reducing preventable hospital-acquired conditions and readmissions as part of the federal Partnership for Patients initiative.
Premier, an alliance of thousands of hospitals and other healthcare providers, has been working with more than 400 hospitals to reduce readmissions by 20 percent and hospital-acquired conditions by 40 percent between January 2012 and December 2014. San Joaquin had early success meeting the goals in at least seven of 10 areas measured, it said.
Last year, San Joaquin reduced hospital-acquired conditions by 50 percent, said Chief Operating Officer Sharlet Briggs.
Bakersfield Memorial chose to respond to questions about readmissions and hospital-acquired conditions with a written statement:
"Quality care and safety are our highest priorities at Dignity Health Memorial Hospital. We support the goals of the Affordable Care Act, including efforts to improve the quality of health care in our community.
"We acknowledge and accept the Centers for Medicare and Medicaid's penalty. The report reflects performance from 2012 and 2013 and should not necessarily be considered an accurate picture of today's care delivery. We have implemented a series of patient safety initiatives and are committed to reducing readmissions and hospital-acquired conditions. We value transparency and we will continue to intensify our efforts to provide the best care possible for our community."
CAN SAFETY NETS AFFORD TO CHANGE?
The government is betting that a relatively small penalty, a half-percent or so taken from Medicare on average, will persuade hospitals to change the way they practice medicine.
The problem, said USC health economist Chen, is "there's a cost involved that requires investment, and (it's) unclear whether that's more expensive than the penalty."
For example, the Emory researchers cited evidence that safety net hospitals are falling behind in the federally encouraged conversion to electronic health records. That means some are not sharing in the billions of dollars in federal bonuses available for the conversion. Starting in 2016, some of them will face penalties.
"Some facilities are living day-to-day and not really able to pursue those types of programs." said Dylan Roby, a health policy expert at UCLA.
"It is certainly concerning that lower-resourced, safety net hospitals are bearing the brunt of the cuts," he said.
Medicare has also built in "a perverse incentive" by capping the penalties, Chen said.
"There's no differentiation between bad and really bad," Chen said. "If the hospital is doing really poorly, then it's possible that improving your performance scores can cost more than the penalty you're facing."
"It is challenging to reinvest," said Keefe of the California Hospital Association, "when you're penalized under an unfair program."
Smaller hospitals have limited resources, said Perrot, the hospital association's medical director, and "there's only so much a hospital can focus upon."
Christine Bedell of The Californian contributed to this story.