Thousands of kindergarteners enter school with incomplete immunizations
This article originally appeared in the Press-Enterprise.
Thousands of kindergartners in Riverside and San Bernardino counties were conditionally enrolled in school this year without being fully vaccinated, state data show.
Vaccination rates and policies have come under scrutiny because of the recent measles outbreak that has sickened 141 people in 17 states since an initial exposure at the California Disney resorts in December. Most of those infected had not been vaccinated.
Much attention has been paid to parents who refuse to vaccinate their children and file for a "personal belief exemption" with schools. In the Inland counties this year, such exemptions accounted for 2.2 percent to 2.5 percent of kindergartners, or 1,591 students.
A greater number of kindergartners in the region, however, are conditionally admitted to school without the full complement of shots. Between 3 percent and 4 percent are under vaccinated for diseases such as measles, polio and whooping cough, according to figures from the state Department of Public Health.
Statewide, 7 percent of kindergartners, or more than 36,000 students, were conditionally admitted in 2014-2015.
Ultimately the health of the entire school community is affected, said Dr. Gil Chavez, deputy director, state epidemiologist, California Department of Public Health.
"The more students that are un-immunized at a school, the greater the risk that disease will spread and more cases will occur in that community," he said in an email.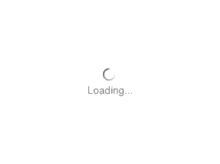 The California Department of Public Health requires that children entering school between the ages of 4 and 6 receive a fifth dose for diphtheria, tetanus and pertussis (four doses are OK if one was given on or after the child's 4th birthday); a fourth vaccine against polio (3 doses are OK if one was given on or after the child's 4th birthday); a second shot for MMR – measles, mumps and rubella (both given on or after a child's 1st birthday); three doses of Hepatitis B vaccine, and one vaccination for chickenpox. Depending on the vaccine, the interval between doses ranges from two months to several years.
Some parents are wary of vaccines. Other parents don't follow through because they lack access to health care; still others are so busy they either forget or don't have time to get their children required booster shots.
Lack of followup
State law requires that children have at least one immunization in each series to be conditionally admitted to school. Those students are identified in an October assessment by the schools, but there is no state follow up.
Schools are required to review the students' shot status every 30 days, sending home reminders to parents until immunization is up to date. But that deadline isn't always met, health and school officials said.
"It does happen, but I'm sure it's not as often as legally it should," said Pamela Kahn, a registered nurse overseeing health and wellness for the Orange County Department of Education.
"When our health care staff is out there caring for chronically ill, our acutely ill children, our special education students, this follow-through often does not rise to the priority level that it probably should," she said. "It's probably not realistic (given) how schools are staffed right now."
John Davis, lead nurse for Riverside Unified School District, said he was unaware of the 30-day requirement.
"That's good if you're really on top of it. That's something we'll strive for," he said.
Health assistants at each school in Riverside Unified are responsible for tracking the status of conditional admissions, which they do using reminders on the Outlook calendar on their computer, he said. They send notifications to parents as the deadline approaches.
"Most of the time, the first letter will light a fire to get it done," Davis said.